Work on asphalting Herat city's roads resumes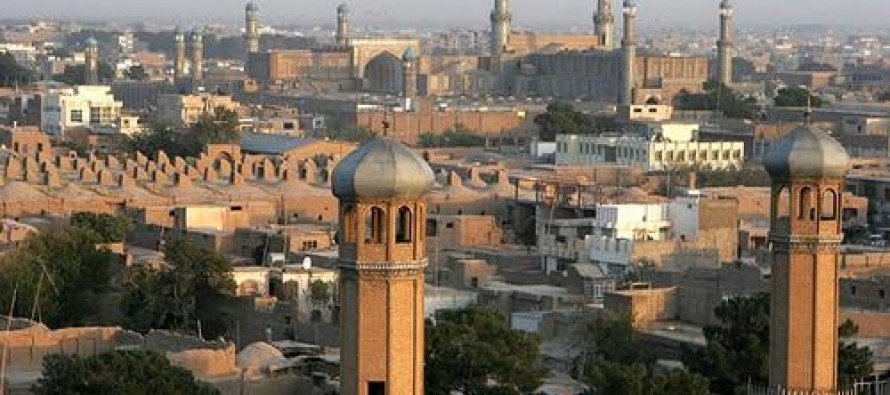 Herat's Municipal Mohammad Salim Taraki said 40 kilometers of roads would be blacktopped by next year at a total cost of 749mn AFN.
He added the project would be funded by the Municipality budget.
Meanwhile, some residents find this move purely political that is part of the ongoing dispute with the provincial governor. The residents were skeptical of the project's quality.
Tensions between the Municipal and Herat's governors Daud Shah Saba have been ongoing for months. The two have repeatedly accused each other of their failure in implementing uplift projects.
Governor Daud Shah Saba claimed that the Municipalhas initiated the project last year without consulting the governor's office.
Work on asphalting the roads was postponed last year due to inter-government conflict.
Infighting between government officials has impacted development and caused unrest among the residents.
A number of the dwellers complained about the inattention of the government towards the poor conditions of the roads in the past two years.
Recently, some representatives from Herat approached President Hamid Karzai in the Parliament to seek dismissal of Herat's governor and municipal.
According to the representatives, President Karzai pledged to dismiss the two; however, no action has been taken so far in this regard.
It is not yet known who would be elected for the two positions.
The residents called on the government to elect those who do not belong to the three main political parties of Herat: Amir Ismail Khan, Molowi Khudad and Dr. Spanta).
Some civil society activists of Herat accused the "triangular" group for the increasing corruption and bribery in the city and for failing to have any positive impact on the society.
According to some unconfirmed reports, Former Head of the Provincial Council Abdul Zahir Faiz Zada, Former Deputy Municipial Aminullah Amin, Former Head of Education Department Mohammad Din Fahim, member of the Experts Council Eng. Salahi, Yama Salik and Jabir Ansaar are some potential candidates who are running for the two positions.
---
---
Related Articles
Thirty Afghan traders will showcase the country's agricultural riches, ranging from saffron and pomegranates to apples and nuts, at a
The Afghan Ministry of Mines and Petroleum (MoMP) said on Wednesday that Afghanistan was ready to roll out its share
Afghanistan's economic growth rate was around 2% in 2018, resulting in the lowest growth rates among South Asian economies in