Work on Kajaki dam not getting off the ground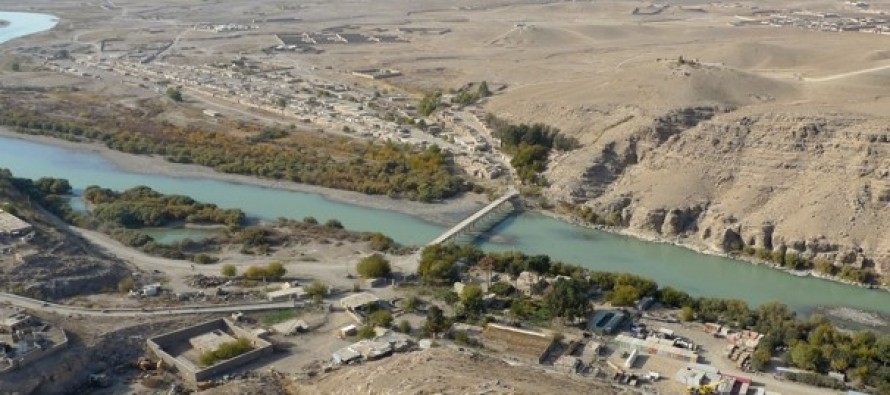 A number of workers claimed that the rehabilitation work on Kajaki dam in southern Helmand province is not showing any signs of progress, as a major portion of the funds provided goes toward foreign experts' salaries.
With the withdrawal date of foreign forces drawing closer, the United States of America decided to initiate the construction of Kajaki dam, one of the major infrastructure projects in Helmand province.
The plan was scheduled for January this year, but the workers claim no work has been done since then.
A sum of USD 110mn is said to have been used to finance the salaries of foreigners on the project.
The employees accuse the government and the international supporters for their lack of interest in reconstructing the facility.
"The foreigners are trying to utilize funds for other things," said an employee.
The dam is a symbol of the American presence in Afghanistan dating back to the 1950s and the Cold War. That was when the U.S. built the original dam, with a powerhouse added in the 1970s. But before the three turbines could be installed, the Soviets invaded and construction stopped. The dam was still squeezing out a bit of power in 2001 when the U.S. attacked and, ironically enough, bombed the dam's power transmission line.
In the latest phase of the Kajaki saga, fighting as well as limited oversight of spending has led to huge delays and cost overruns, and now Helmand province, home of the Kajaki dam, is seeing the first and largest wave of U.S. troop reductions, with 10,000 of 17,000 U.S. Marines already gone. That means most of the Kajaki project is going forward with Afghan forces providing nearly all the security in an area that was a Taliban stronghold until a year ago.
Energy and Power Minister Ismail Khan recently linked the slow construction process of the dam to insecurity, but Helmand's provincial police chief has said they were ready to provide security.
The provincial police Chief Col. Abdul Nabi Ilham said security checkpoints are established, but it is not yet clear why foreign and Afghan officials are concerned about the problem of insecurity.
The Kajaki Dam currently supplies 50% electricity needs in Helmand and Kandahar and the irrigation canals irrigate dry lands.
The total cost of the project including the cost of rehabilitation, transmission and sub-station installation is estimated to amount to USD 500mn.
The dwellers and employees called on the government to step up the rehabilitation work of the dam.
---
---
Related Articles
An international conference aimed at strengthening trade between central Asian countries and Afghanistan was held in Balkh, Mazar-e-Sharif. More than
National Solidarity Program (NSP), working within the framework of the Afghan Ministry of Rural Rehabilitation and Development (MRRD), implemented 11
Women all around Samangan celebrated the launch of the province's first women's shura councils on Sunday. Backed by the German