Work on oil refinery in Jawzjan to initiate in May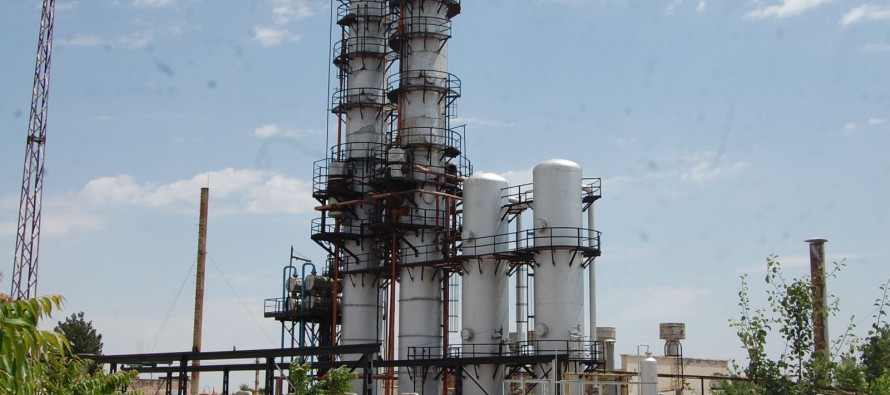 The design of the oil refinery in Jawzjan province has been finalized and practical work on the mega project is expected to be initiated in May.
Funded by the Chinese National Petroleum Company (CNPC), the USD 1.3bn oil refinery is being built in Jerqadoq area on the outskirts of Shiberghan, capital city of Jawzjan.
Unrefined oil would be brought oil reserves at the Amu River in Faryab and Sar-e-Pul provinces to the refinery in Jawzjan.
CNPC entered into a joint venture with Watan Oil and Gas, an Afghan company, in 2011 to exploit for oil in three exploratory blocks of Amu Darya– Kashkari, Bazarkhami and Zamarudsay, which surround and lie east of the city of Faizabad in northwestern Afghanistan.
The Amu Darya basin contains giant gas-condensate fields across the border in Turkmenistan. Each of CNPC's blocks contains one or more oil fields discovered in earlier years. The Kashkari block, which covers 425,753 acres, includes Angot, discovered in 1967 and understood to be Afghanistan's only oil field to have been on sustained production.
CNPC is awarded with a 25-year contract to exploit discovered oil fields and has agreed to pay 15% exploration tax per barrel to the Afghan government, a 20% business tax and a 70% share of total revenue.
---
---
Related Articles
The chief negotiators of the European Union and the Government of the Islamic Republic of Afghanistan have today in Kabul
Afghanistan signed about 400 memorandums of understanding (MoU) and five contracts during the 2nd annual India-Afghanistan International Trade and Investment
The department of Agriculture, Irrigation and Livestock in Kandahar has reported that work on the establishment of 25 commercial date gardens