Work on Pashdan Dam in Herat Resumes After 3 Years of Pause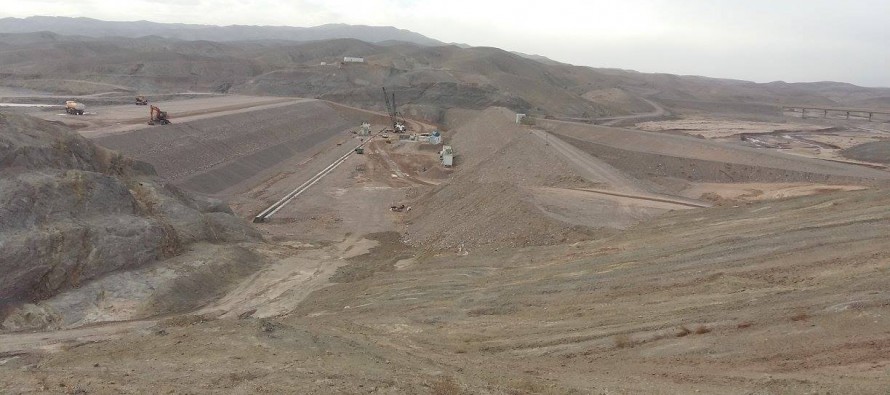 The Afghan Ministry of Energy and Water has informed that work on construction of Pashdan Dam in Herat province has resumed and is expected to be completed within the next three years.
Abdullah Qazizada, an official from the ministry, said work on the construction of the dam is being carried out by two foreign companies and one Afghan company.
"Our intention is to complete the task in full accordance with the international norms and standards," said Qazizada.
He added that the project is worth USD 117 million.
The Pashdan dam has the capacity to reserve 45mn cubic meters of water, two megawatts of electricity and irrigate 13,000 hectares of land.
Alexander Franchuk, an official of the Azerbaijani company in charge of the dam construction, said workers work 15 hours (10 hours during the day and 5 hours at night) to complete the task in time.
Meanwhile, security officials in the province have assured of the project's security and said checkpoints were established in various parts around the area.
The construction of the dam was stopped three year ago due to no known reasons. However, the ministry officials had cited insecurity as one of the main reasons for the pause in the construction work of the project.
Work on the dam stopped in 2015, after four years of construction. So far, 30% of work on the project has been completed.
---
---
Related Articles
Senior officials from Da Afghanistan Breshna Sherkat (DABS), Afghanistan's national power utility, signed a contract with an international consulting firm
A new building for agriculture faculty of Herat University was inaugurated on Wednesday by the Minister of Higher Education, Obaidullah
Herat's Municipal Mohammad Salim Taraki said 40 kilometers of roads would be blacktopped by next year at a total cost