Workshop held on protecting children's rights in Afghanistan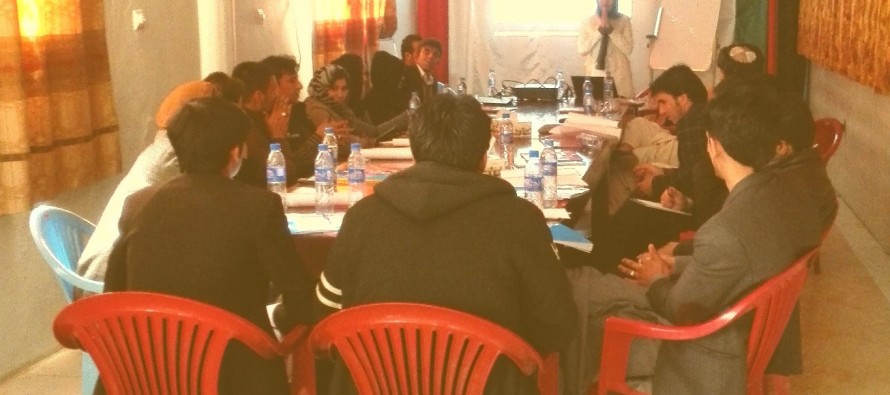 Two-day workshop on the protection of children's rights concluded in Mazar-e Sharif. It aimed at developing a strategy to strengthen local institutions and community groups in protecting children's rights.
Organized by the Rushd Training and Consultancy Organization (RTCO), the German government supported the workshop via its program to promote the rule of law in Afghanistan (RoL).
Although Afghanistan has committed to protecting children's rights by ratifying the United Nations Convention on the Rights of the Child in 1994, many children still suffer from poverty, homelessness, abuse, neglect, preventable diseases as well as unequal access to education.
Afghan non-governmental organizations such as the Aschiana Foundation or Future for Children participated in the workshop, as well as government representatives and media. Eight out of the 20 participants came from Samangan, the rest from Balkh province.
The workshop constitutes a starting point for further coordination efforts among non-governmental organizations that protect children's rights. It is part of a series of activities that aim at improving the situation of children in Afghanistan.
On behalf of the German Federal Ministry of Economic Cooperation and Development (BMZ), the Afghan-German Cooperation has been working with the Afghan government to promote rule of law in Afghanistan. The civil society component of the program especially focuses on strengthening the linkage between civil society actors and the Afghan Government as well as on capacity building for civil society actors. Relevant legal topics are addressed through the supported civil society organizations.
---
---
Related Articles
The Government of the Republic of Korea announced a contribution of US$ 9 million to the World Food Program (WFP)
Afghanistan's first shipment was sent to India from the western Nimroz province through the Chabahar port on Sunday. The shipment
An Afghan man named Mohammad Hanif Maulavi has invented a theft detection device that informs the owner of the car