World Bank grants USD 55mn to support technical and vocational education in Afghanistan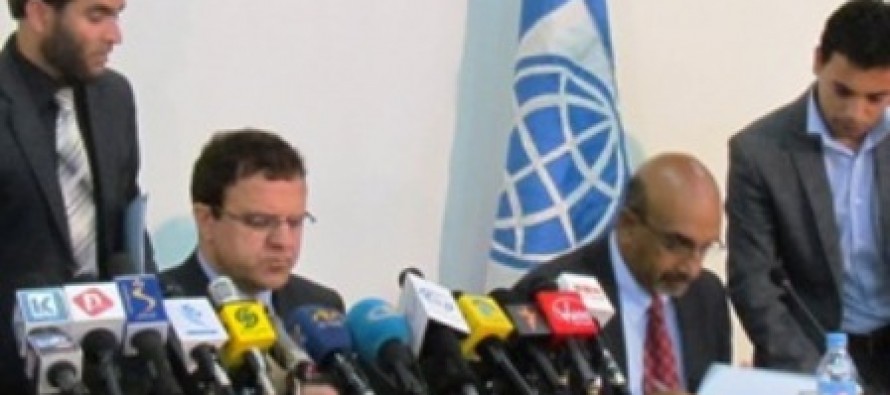 The Ministry of Finance today signed a grant agreement of $55 million with the World Bank. The grant is being provided by the International Development Association (IDA) – the World Bank's concessional lending arm – to assist Afghan youth to advance their skills and competencies, enabling them to play a constructive role in the country's growing economy. The Afghanistan – Second Skills Development Project (ASDP II) focuses on building systems and institutions in the formal sector that will impart technical and vocational skills in diverse job streams.    
ASDP II follows an earlier project financed by the World Bank that has been supporting formal and non-formal interventions since 2008. With this new financing, the World Bank will have provided a total grant of $75 million for technical and vocational education. Another $ 18 million has been provided by the Afghanistan Reconstruction Trust Fund (ARTF) in this sector. The Government is contributing $5 million for civil servant salaries in this new project. Further support to the non-formal sector is being proposed under a separate project.
"To ensure Afghanistan's sustained economic growth in the long-run, it is critical that adequate investment is made in equipping its young population with vocational skills and expertise," said HE Dr. Omar Zakhailwal, Finance Minister of the Islamic Republic of Afghanistan. "We are grateful to the World Bank for its financial and technical assistance to skills development in Afghanistan."
The most noteworthy success of ASDP to date has been the establishment of the National Institute of Management and Administration (NIMA), revitalizing the Afghanistan National Institute of Music (ANIM) that is nurturing gifted young musicians in the country, and supporting the Blind School in Kabul. Most of the first cohort of NIMA graduates has been able to find employment within six months of graduation.  The project has also provided short term training in technical and business development for over 9,000 persons, more than a third of whom are women. The new project will focus specifically on the formal sector and seek to build up institutional capability in the schools and institutes under the aegis of the Deputy Ministry of Technical and Vocational Education and Training, and will benefit students in Grades 12  to 14 who have opted for vocational education.
"Vocational school graduates equipped with business skills guarantee a productive workforce for the emerging industries in Afghanistan," said HE Dr Ghulam Farooq Wardak, Minister of Education of the Islamic Republic of Afghanistan. "The assistance by the World Bank will enable us to offer the young people avenues to acquire and practice technical and vocational knowledge and secure a decent job. The World Bank's efforts in this area is particularly appreciated."
ASDP II, by specifically aiming at improving quality of skills delivery through a number of interventions, will help both prospective employers as well as skilled job seekers. It will provide added impetus to the drive to improve quality of technical and vocational education through support to schools and institutes in the formal sector that show their commitment to improvements and reforms.  
"A skilled and employable workforce is important to Afghanistan's nation building efforts that can continue to drive the country's prosperity and people's wellbeing," said Illango Patchamuthu, World Bank Acting Country Director for Afghanistan. "The World Bank remains committed to supporting interventions that are critical to reducing poverty and generating economic growth in the country through transition and transformation. Jobs are central to inclusive growth. Through this project the Government of Afghanistan and the World Bank are committed to building skills of youth and reducing unemployment."
Despite recent progress in the education sector and particularly in technical and vocational education, the country faces significant challenges in providing skilled men and women who are capable of taking on responsibilities in the industrial and services sectors. There are 257 schools and institutes under the Deputy Ministry of Technical Vocational Education and Training (TVET) or registered with it. Currently there are 7,000 students in the formal TVET system.
The ASDP II project will be implemented by the Ministry of Education over a period of five years. By the end of ASDP II in June 2018, the project aims to achieve the following:
· Over 18,000 students from project-supported institutions to obtain certification from internationally recognized institutions/agencies.
· Around 60 percent of graduates from project- supported institutions are expected to be employed within six months of graduation.
· Graduates from project-supported institutions to see their earnings rise by at least 15 percent.  
· 750 technical teachers and 60 Master Faculty to be trained in the newly established Technical Teachers Training Institute.
· At least 40 schools to be recognized through a Recognition Grant for implementing Good Practice in TVET and 14 schools to be provided with Development Support Grant for further improving their facilities and skills delivery system.
---
---
Related Articles
A short term project aimed at improving women's live in Badghis was launched by the Ministry of Rural Rehabilitation and
Hundreds of traders, civil activists, youth and society elders in Kunduz protested, demanding the government to extend railway line through
A group of people has been reportedly involved in illegal excavation and trading of precious stones and gems in eastern