World Bank Group and Kabul Municipality launch efficient construction permit system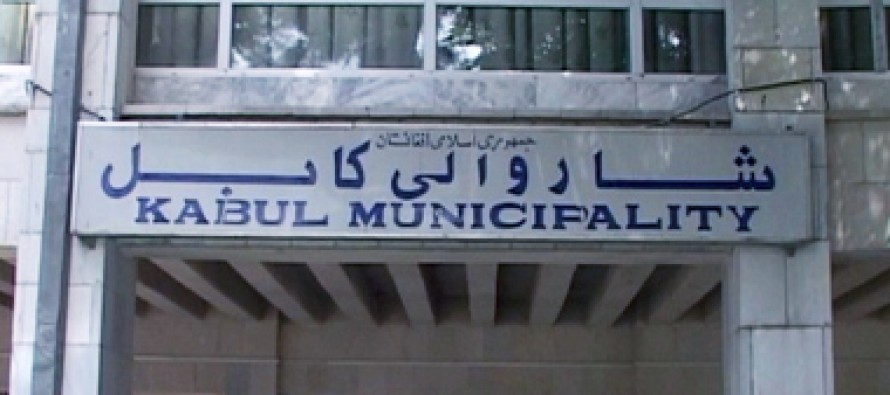 IFC, a member of the World Bank Group, has helped Afghanistan's Kabul Municipality develop a simpler, more efficient construction permit system that has significantly cut red tape and processing times, and increased private investment in the city's construction sector.
The initiative, the result of a partnership between IFC and Kabul Municipality signed in 2014, is designed to spur much-needed construction in the Afghan capital. Funded by the United States Agency for International Development, it has helped modernize the construction permit system, providing new software and training for staff. Kabul also opened a one-stop shop where prospective builders can go to obtain construction permits. The project's progress was marked at a ceremony attended by Kabul's acting Mayor and other officials earlier this month.
"We are committed to creating the right enabling environment for the construction permit process and implementing the city's development plans," said, Abdullah Jan Habibzai, Kabul's acting Mayor. "The project has also helped us develop the right legal and regulatory framework for permit processing and train our staff to deliver the best service possible."
Mohammad H. Qayoumi, senior advisor to Afghanistan's president, said: "About 80 percent of economic activities are carried out in cities and construction is a major part of the country's economy. Simplifying the construction permit process will encourage investments in the sector. I hope other organizations follow the same path to simplifying complicated permit processes."
The ceremony included the formal opening of the municipality's newly established one-stop shop for construction permits and a presentation of a new online system for the permits, which will be introduced this month.
"Our goals with this project were to improve the investment climate and contribute to sustainable development in Afghanistan," said Nadeem Siddiqui, IFC Country Manager for Afghanistan and Pakistan. "We are pleased that construction permit practices have been aligned with international best practices and we hope this lays a foundation for further reforms in the country."
The project was part of IFC's Advisory Services program in Afghanistan, which is focused on improving access to finance, especially for smaller businesses, supporting agribusiness, and enhancing the investment climate. That is part of a larger effort to support the development of the private sector and spur job creation, especially in the areas of infrastructure, finance, and agribusiness.
About IFC
IFC, a member of the World Bank Group, is the largest global development institution focused on the private sector in emerging markets. Working with 2,000 businesses worldwide, we use our six decades of experience to create opportunity where it's needed most. In FY15, our long-term investments in developing countries rose to nearly $18 billion, leveraging our capital, expertise and influence to help the private sector end extreme poverty and boost shared prosperity.
---
---
Related Articles
Afghanistan Marble industry is still at a nascent stage and modern excavation techniques are not in vogue. This sector is
The Central Bank of Afghanistan, Da Afghanistan Bank, sold a total of USD 36mn to Afghan money exchangers at Sarai
Eighty-five uplift projects would be implemented over next nine months at a total cost of USD 6.5mn in Musa Qala,