Yet another report on Afghanistan's corruption unveiled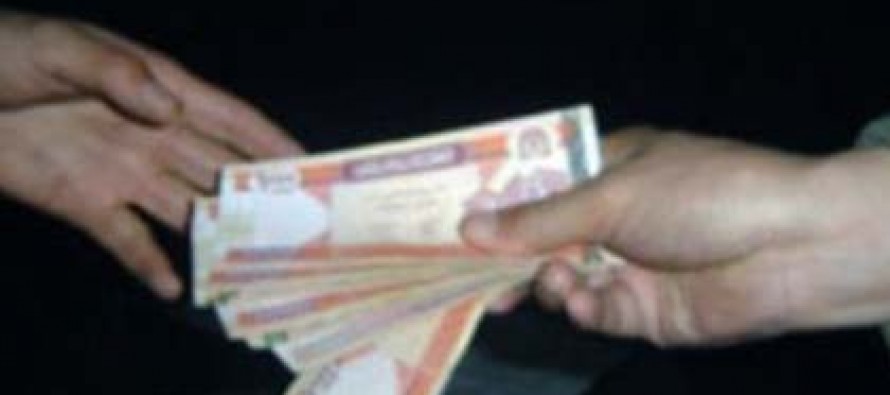 A report by the Afghan Independent Media Consortium (AIMC) and 8am Newspaper has revealed extensive corruption and misuse of power within Ministry of Refugees and Repatriations (MoR&R).
Confirmed by the High Office of Oversight and Anti-Corruption, the report lists sale of key positions within the Ministry, transfer of money to the private bank accounts of the Minister, embezzlement in salaries of employees and funds of the Ministry as the massive corruption cases taking place in the Ministry.
Meanwhile, the Ministry has denied the accusation and said a committee would be formed to investigate the charges.
"Our initial reviews show that 90 percent of these allegations are not true. The remaining 10 percent where they claim that they have evidence in the form of documents, a committee will be formed to investigate the charges," Tolo News quotes Islamuddin Jurat, the spokesman of the MoR&R.
Afghan Parliamentarians reacted strongly and demanded a probe into the charges.
Reports as such put Afghanistan's future at stake, as they indicate the failure of the government to tackle corruption. Continuous assistance of the world community depends on the Afghan government's efforts in curbing corruption that still remains rampant within various government institutions.
---
---
Related Articles
Fuel prices were up during the outgoing week in Kabul, while the rates of food and other basic commodities remained
Following a gas cylinder explosion in the Siah Gird district Bazaar in central Parwan province, burning scores of shops of
Public Works Minister Najibullah Awjan said work on the second lane of the Jalalabd-Torkham would be launched soon upon the