Young Afghans determined to rebuild war-torn country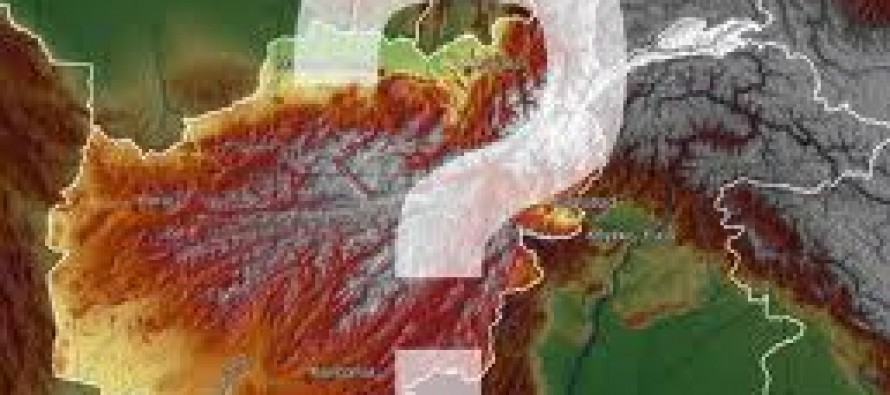 While others make plans to flee, a new generation of educated young Afghans who no prescription viagra have tasted new freedoms in post-Taliban times are determined to stay and rebuild their war-ravaged nation.
With the vast majority of foreign troops withdrawing by the end of next year, many predict a resurgence buying levitra online of the hardline Islamists or a return to the civil war of the 1990s.
But a host of young professionals—including entrepreneurs, journalists, activists and artists—say they plan to stay to build a better future for a country that has suffered more than three decades of war.
More globally connected than any generation before them, more aware of the outside world and more urban, this new young elite will be the key driver of change in a lavitra online no prescription land where half the population is under 18, said Analyst Omar Sharifi.
"I have a passion for Afghanistan. I love it and I have responsibilities to it," said businessman Jamshid Ibrahimi, 29, who spoke to Agence-France Presse on the roof of one of 11 buildings constructed by one of his three companies.
Ibrahimi has already achieved his main goal. After starting out with $3,000 in his pocket in 2003, he has taken advantage of the billions of dollars that flowed into Afghanistan and become a rich cialis online ordering man.
But he wants more.
"I was not only thinking about becoming rich and making money, but also about how I can play my part in rebuilding my country," he said.
"When I'm building my flats, it's changing the view in Kabul and I employ people, I create jobs."
Alka Sadat, a documentary-maker who has won awards overseas, hopes to improve her country by forcing it to confront the problems suffered by everyday Afghans—including suicide attacks and the hardship women face.
She said her work often moves her to tears but she perseveres.
"I chose this job. I choose to see these problems. It's my choice. I want to speak about these problems. I want to make films about this," she said.
In March the 25-year-old organized an international film festival focusing on women in the western province of Herat, the first event of its kind in the country.
Analyst Sharifi said the young generation's experience of war, and of exile in some cases, had shaped their desire to create a better Afghanistan.
"That generation grew up in the 1980s and 1990s. They experienced extreme-left and extreme-right, communism and the Taliban, refugee camps," he said.
"That generation grew up either inside or outside Afghanistan, with the idea of survival."
Corruption plagues every aspect of life in Afghanistan but through the country's vibrant young media, the old ways are being challenged.
Sharif Hassanyar, the 28-year-old editor in chief of Tolo News, Afghanistan's leading TV news channel, says freedom of expression is one of the greatest achievements since the fall of the Taliban in 2001.
The New York-based Committee to Protect Journalists says, however, that Afghanistan remains a dangerous place for journalists and many international and domestic journalists reported threats in 2012.
Last year, the manager of a radio station was beheaded in the eastern province of Paktika.
The street housing Tolo bristles with rifle-toting guards. But Hassanyar said it was vital that his journalists—young men and women "full of energy, familiar with the Internet and computers" who represent "the new face of Afghanistan"—braved the dangers.
"Our journalists work very hard, they criticize, they do a lot of stories about corruption in the government," he said.
"We are Afghans, we live in Afghanistan, so we should do it for our country. It's our job. It's our country. We must work here for a better life, a better democracy in Afghanistan."
Shaharzad Akbar, 25, heads a political movement called 1400, a reference to the year 1400 in the Persian calendar used in Afghanistan which corresponds to 2021.
The group is a collection of 250 people, mostly young, who want to influence Afghanistan's future.
"We need to realize our power, the potential that has been created, the power that we can have. We are part of the new Afghanistan, which is in the process of being built," she said.
"In the past 10 years a new generation of Afghans has been educated. They have international standards of education. They are capable, motivated, they want to work for Afghanistan."
But even among the optimists there are doubts about what the withdrawal of international forces in 2014 will bring.
Many young people fear losing everything in another civil war. Though Akbar, Sadat and Hassanyar say they will stay, Ibrahimi is less certain.
"I want to stay and do my part in rebuilding the country, but if the situation gets worse, you can't put a lot of things at risk. It's not only about money but also about life," he said.
Source: Agence-France Presse
---
---
Related Articles
Private sector investment in Bamyan is witnessing a down trend in recent years. Executive Director of the Afghanistan Chamber of
CEO Dr. Abdullah Abdullah and U.S. Ambassador to Afghanistan, P. Michael McKinley recognized 300 women civil society leaders for their
By Ahmadshah Ghanizada: Afghanistan entered into the new development era of digitization by launching the digital broadcasting system for the first time