Zarang, the 3-wheeled bike, is a good means of income for low-income families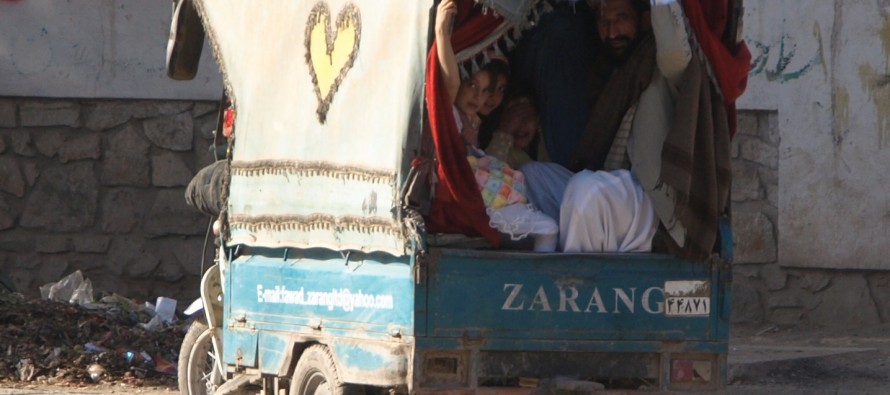 The three-wheeled bike named Zarang has turned into a good source of income for poor families in Afghanistan.
A number of people in the cities use this vehicle as a means to buy and sell goods on roads and streets.
The majority of Zarang riders are students who ride the vehicle while out of school and earn money for the family.
Azizullah and Ajmal, two of the riders, said they earn 20,000-30,000 AFN a month with the help of this facility.
"I have been driving Zarang since a year and a half now. I earn 400 to 600 AFN daily."
"My life has improved drastically since I have moved from using a barrow to using Zarang. I earn between 800 and 1,000 AFN daily."
In some of the provinces, people carry their agricultural products into the market.
Also, in some regions, the facility is used to transfer food items from cities to villages.
Previously, people would have to rely on donkey to carry their agricultural products and perform everyday tasks.
Azizullah and Ajmal said the traffic police do now allow them to ride the 3-wheeled bike on the roads; therefore, they are forced to ride illegal on the roads and streets.
"The traffic police asks us for our license. When we provide them the license, they tell us our plate numbers are not accurate and that we are riding the bike illegally. When caught, we are fined 500 AFN. The traffic police say we are not allowed to be on the roads. Therefore, when we see them, we change our route or just stop working for a while."
"The traffic police bother us a lot. Zarang bikes are not provided with Kabul plate numbers. A plate number costs 10,000 AFN. When the traffic police see a provincial plate number, they fine us 500 AFN."
Kabul's traffic law does not allow these vehicles on the roads, as they cause irregularities and heavy traffic jams.
"It has been decided to not provide plate numbers to these vehicles. They are allowed in rural areas and therefore must obtain plate numbers from other provinces. There are enough vehicles currently active in Kabul city. With permission of Zarang vehicles on the road, the traffic situation will get worse," said Asadullah, Head of Kabul's traffic.
These vehicles, however, are allowed to operate on the ring roads and outside the city.
---
---
Related Articles
Following completion of the Taloqan River Bank Flood Protection Project on 28th February 2014, today saw the official handover of
Officials at the Ministry of Mines on Tuesday said 25 international companies would compete for the exploration and extraction of
Finance, Commerce and Economics Ministers were summoned to the National Assembly on 22 May 2012  to address the issue of