80% of marriages in Afghanistan are not legally registered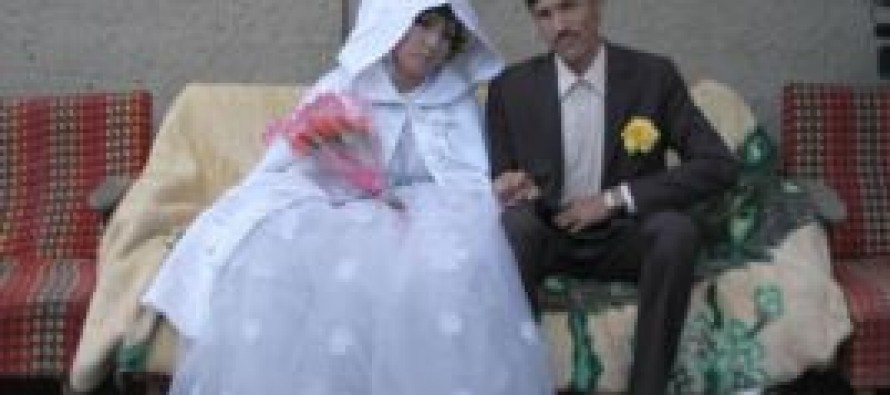 In the absence of legal registration of marriages, many Afghan families are faced with various generic cialis free shipping problems.
Early age marriages and canadian online pharmacy lack of official registration of marriages are the main causes of problems in the lives of many Afghan couples.
People in many regions of Afghanistan refuse to register their marriage, because they find it shameful to reveal their wife's name.
To pfizer viagra cheap some it is bashful to take their wife along to the court.
Meanwhile, officials of the Human Rights Commission said that more than 80% of couples in Afghanistan have traditional marriage certificates, Nikkah Khat, that are not legally registered.
Latifa Sultani, Coordinator of Women's Rights at the Human generic fluconazole Rights Commission, said that the Human Rights Commissions have undertaken agendas aimed at popularizing the culture of marriage registration among the people.
 "Eighty percent of Afghans have marriage women viagra certificates that are not registered in any court. Some do not even viagra in usa have a marriage certificate. When the marriage certificate is not registered, then the value of Haq Mehr will not be specified. And, if there is no marriage certificate, couples are faced with many problems, which they refer to us."
Haq Mehr is a promissory gift from the bride's in-laws at the time of marriage. It is a kind of bridal wealth based on Islamic traditions stipulated in the marriage contract during the Nikkah ceremony, to be paid to the wife in the event of divorce or her husband's early death.
One of the benefits of registering marriages is that the woman can legally claim her rights she is entitled to, should the couples decide to divorce.
Meanwhile, officials from the department of documents and records in District 3 of Kabul said that hundreds of marriage certificates have been registered since the beginning of this year.
The Department's Head Abdul Malik Ghafari said marriage certificate is an important document that all families must have.
"We have registered about 571 marriage certificates, based on which we have produced official marriage certificates. The official certificate specifies the amount of Haq Mehr. The official certificate is a legally registered document that is valid and reliable ."
In many regions of Afghanistan, marriages are tied on the basis of a Nikkah Khat that is signed in the presence of Mullahs. The Nikkah Khat has no legal significance.
Human Rights Commissioner called on the Afghan government to facilitate registration process and assist with spreading awareness about the importance of legal registration of marriages.
---
---
Related Articles
The Hidden Flames, a fiction book written by a former child bride and a successful writer Zahra Yaganah, is now
Local authorities find the completion of reconstruction of Ghazni's historic monuments impossible. The province's head of Information and Culture links
Reuters-Charred bodies lie scattered against blood-stained walls and debris covers the ground. For Afghanistan, the only unusual thing in this