Afghan Actor To Appear Together With Sanjay Dutt Starrer Netflix Movie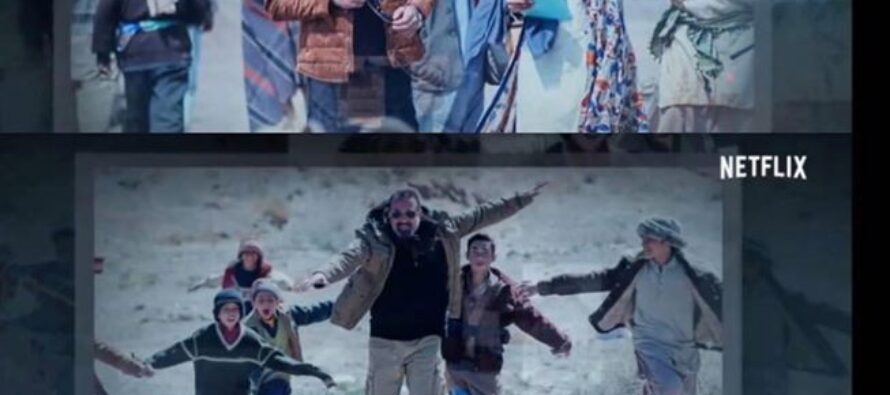 Afghan actor Humayun Shams Khan will be seen together with Sanjay Dutt in an upcoming Netflix movie called Torbaaz, which also stars Nargis Fakhri, Rahul Dev and Pransh Chopra.
Sanjay Dutt shared on Twitter, "A man rises from personal tragedy to lead a group of children from a refugee camp to victory, transforming their lives through the game of cricket. It's almost time to play."
The movie tells the story of an army officer, played by Sanjay Dutt, who teaches children of a refugee camp sports, which changes their life.
Two other movies of Sanjay Dutt's , Sadak 2 and Bhuj: the Pride of India, that are set to be released on Disney Plus Hotstar. Sadak 2 stars Alia Bhatt, Sanjay Dutt, Pooja Bhatt, and Aditya Roy Kapur in the lead. Meanwhile, Bhuj: The Pride of India stars Ajay Devgn, Sonakshi Sinha, and Sanjay Dutt in the lead. Both of the films would premiere soon.
---
---
Related Articles
The great and well-known lsmaili Dai (Missionary) Hakim Nasir Khusraw was the celebrated medieval erudite poet, philosopher, traveler and Hujjat
Yesterday, March 8th, was International Women's Day. In order to show appreciation for and celebrate the day, ten female calligraphers in
The historic city of Bamiyan has now joined UNESCO's Creative Cities Network which consists of 47 cities from 33 countries.