Afghan love story film shortlisted at Sydney Film Festival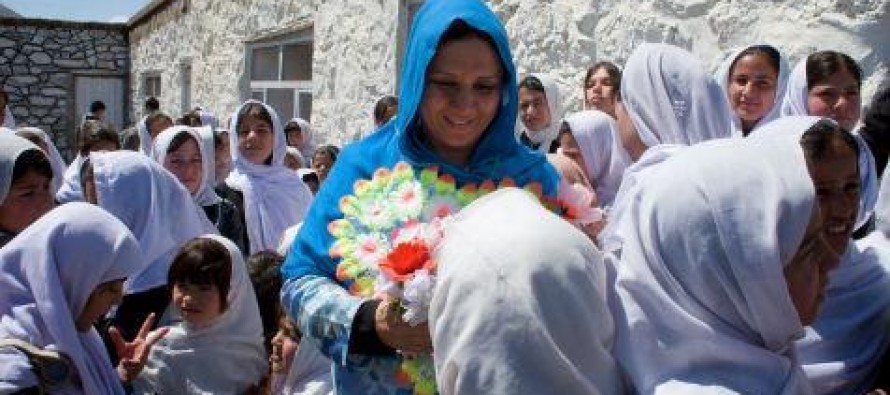 By Ahmadshah Ghanizada-An Afghan documentary film based on a true love story has been shortlisted to receive award at this year's Sydney Film Festival (SFF).
The film – Love Marriage in Kabul is produced and directed by an Afghan-Australian filmmaker Amin Palangi. The film features the efforts and fight of an Afghan-Australian woman Mahboda Rawi for a love marriage.
The winning film which will be announced during the Closing Night Gala on Sunday 15 June at the State Theatre will receive Australian Documentary Foundation Prize.
Love Marriage in Kabul is among the 10 Australian documentary films vying for the $10,000 Documentary Australia Foundation Award.
Mahboda Rawi is a Sydneysider who established an orphanage in Kabul following the death of her son.
"The story follows Mahboda Rawi as she fights for a love marriage to happen in Kabul between one of the first orphans she has rescued, and the girl next door," Palangi quoted in a report by Arts Hub said.
Palangi who has multiple trips between Australian and Afghanistan to make the feature length documentary said hopes that Love Marriage in Kabul will illuminate audiences to the traditions and challenges of marriage from this side of the world.
He said, "The audience that I had in mind for this story was an audience who are not necessarily Afghan to be honest."
"I made this film because there were a lot of stereotypes about Afghanistan, especially Afghan women, and I think that through this story – because it is a love story essentially – that Australian audiences and international audiences will hopefully connect with the story in a different way," Palangi added.
He also added that he wanted to challenge the perceived power roles of women in Afghanistan. "'I'm hoping to showcase the enthusiasm and power of this woman. When you see the way she negotiates her way around Afghanistan, the way she pushes men around. She's very different to what you would normally see," he said.
He said, "Those are the misconceptions that I would to challenge and hopefully change."
---
---
Related Articles
(Dailynews)-Priyanka Chopra's debut single, 'In my city', which has garnered a lot of attention in the west, has now earned
According to Justice Ministry sources in Saudi Arabia, 34 Saudi women married Afghans and Bangladeshis last year, with an equal
Bollywood superstar Shah Rukh Khan has been banned from entering Mumbai's Wankhede Stadium for five years after a row with