Afghan movie, Buzkashi Boys, may be nominated for Oscars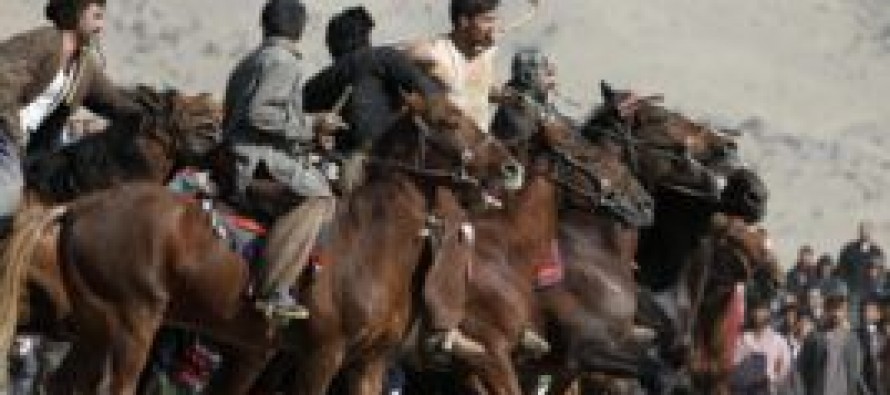 Buzkashi Boys is the story of two young men in Kabul city and their journey in playing the ancient Afghan traditional sport called Buzkashi. The movie is directed by an American director, Sam French, and written by Martin Desmond Roe and Sam French.
Filmed in Afghanistan, the movie has the potential to attract international audience towards Afghanistan's budding cinema.
Sam French, who is working on making documentaries on Afghanistan, is tired of seeing images that deal with conflicts about Afghanistan.
"What the West portrays of Afghanistan is nothing close to what I am seeing here. The media is filled with stories of bombs , bullets and burkas. That is not how I know Afghanistan. And, I love what I have seen so far in this country," said Mr. French.
"One of my objectives is to portray a different image of Afghanistan to the world."
In the movie, Afghan actors, namely Fawad Mohammadi, Wali Talash and Jawanmard Payez are playing the lead roles.
There is only a countable number of Afghan movies filmed in Afghanistan.
"Afghan cinema is filled with foreign films. Every house has a cable connection or dish which has converted the house into a cinema. And, households have many options to watch various movies. Then, what is the need to go to the cinema?" said Saleem Shaheed, owner of two film companies in Kabul.
Some link people's lack of interest in Afghan cinema to the lower quality of Afghan movies.
Masih Tajuzi, who spent a period of training under Sam French during the filming of Buzkashi Boys, spoke about the importance of working with the film's team.
"Most of the teaching materials used in Afghanistan's theater arts educational institutions are antiquated and are in compliance with contemporary standards. And, some Afghan filmmakers lack the required expertise and knowledge of filmmaking as well."
Buzkashi Boys has been highly acclaimed in the U.S. and has claimed an award in the short movies festival in Los Angeles. The movie is seen to be making its way to the Oscars.
---
---
Related Articles
Afghanistan is the home for the world's largest hand written Holy Quran. We have all the right to boast about
By Ahmadshah Ghanizada- Work on sequel of the Indian movie 'Khuda Gawah', which was shot in India and Afghanistan, is
Afghan women in eastern Nangarhar province are moving away from the traditional red and green colored bangles to buying silver