Afghan Orchestra to perform in the US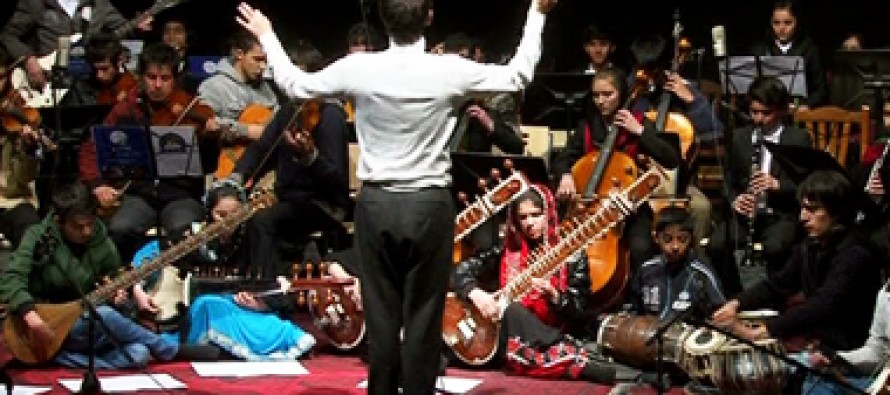 Students of the Afghan orchestra from the Afghanistan National Institute of Music (ANIM) are invited to perform in venues of three US states including the John F. Kennedy Center for the Performing Arts in Washington D.C.
"The performing students are remarkably busy getting ready with their Afghan and foreign teachers to stand out and show the US citizens the other face of Afghanistan which is a far cry from war and violence," Tolo News quotes ANIM director Nasser Sarmast.
The orchestra consists of traditional Afghan music elements such as Qichak, Rubab, and Danbura.
The classic song "Da Ze Monj Zeba Watan" will be one of the pieces performed.
One of the school's pianists who is ten years old and has no father told TOLOnews that she wants to perform to pass to Americans a message of peace, that Afghanistan seeks peace and is tired of war.
---
---
Related Articles
Captain Nilofar Rahmani, the first female fixed-wing Afghan Air Force pilot in the history of Afghanistan, is among the recipients
The great and well-known lsmaili Dai (Missionary) Hakim Nasir Khusraw was the celebrated medieval erudite poet, philosopher, traveler and Hujjat
By the Associated Press- Fawad Mohammadi has spent half his life peddling maps and dictionaries to foreigners on a street