Afghan piano students win 3rd prize in an international competition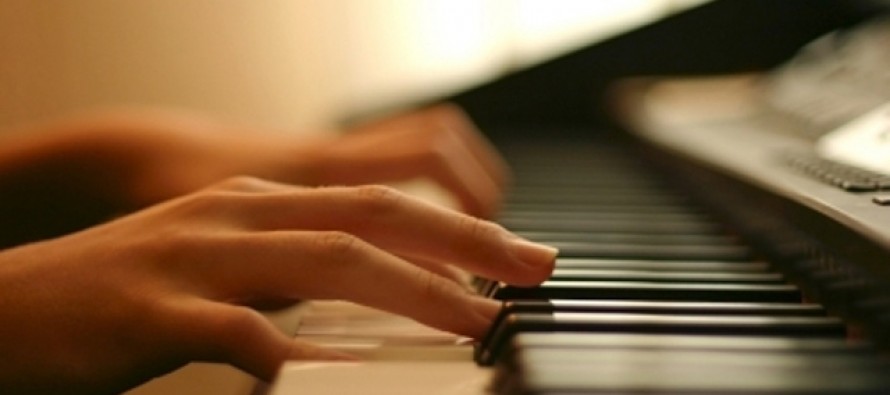 Two students of the Afghanistan National Institute of Music (ANIM) finished third in their age category at an international piano competition held in Frankfurt, Germany earlier this week.
This is the first time that any Afghan piano student participated in such an international competition and "that is why this is a historic event and achievement", said Dr. Ahmad Naser Sarmast, the Founder and Director of ANIM.
The young piano students, Said Elham Fanoos and Milad Yosofi, who won the third prize in their age category (14-18 years) on 4 November, are also invited to play in a concert back in Frankfurt in February next year, according to Dr. Sarmast.
"The presence of two young Afghan music students (in an international competition) also shows the positive changes that occurred in post-Taliban Afghanistan where music was banned for several years," said Dr. Sarmast.
ANIM ensembles had also given impressive performances at a UNAMA-organized event to mark the International Day of Peace in Kabul on 27 September 2012.
According to AMIN, which is under the Ministry of Education of Afghanistan, the biggest event which has an "enormous cultural, social impact" is the planned tour of ANIM ensembles to the United States in February 2013. The highlight of the US tour is a concert at the Kennedy Centre and one in Carnegie Hall. The tour is also comprised of several outreach concerts around Washington DC, New York and Boston.
By UNAMA Kabul
---
---
Related Articles
The Afghan government has promised to preserve a historic Buddhist site at the Ainak copper project site. The grounds of
In the absence of legal registration of marriages, many Afghan families are faced with various problems. Early age marriages and
The spectacular Bamiyan Buddhas of Afghanistan were animated with 3D light projection technology on Sunday. The empty cavities were animated