Afghan Women Orchestra wins the Freemuse Award 2017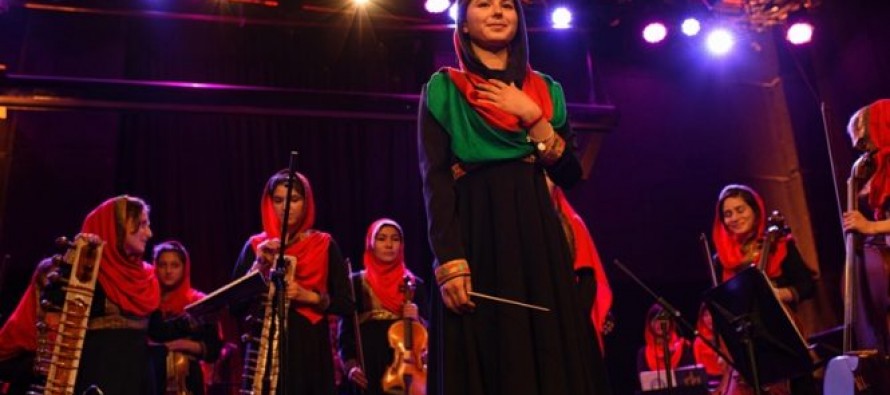 Zohra, Afghanistan's first and only all women orchestra, received the Freemuse Award 2017 for their role in empowering women through viagra through canada music.
The viagra online 50mg women from Zohra orchestra are students at the National Institute of Music (ANIM) and the first women in their families, community and country to learn music in over 3 decades.
Freemuse, discount cialis no rx the world forum on music and censorship, is an independent international membership organisation advocating and defending freedom of expression for musicians and composers worldwide.
Ahmad Naser Sarmast, a renowned musician, is the founder and director of the Afghanistan National Institute of Music (ANIM). Dr. Sarmast is alumni of Monash cialis online purchase University, Australia, and the first native of Afghanistan to obtain a PhD in Music.
After winning the support of Afghanistan Minister for Education, Mohammad Hanif Atmar –who set aside land and committed funding –Dr. Sarmast established ANIM in 2010. The music department at the former Kabul School of Fine Arts served as a foundation for Dr. Sarmast's program. Dr. Sarmast showed tremendous courage and established ANIM in the ruins of the former school and with virtually no instruments. Fortunately, his project caught the attention of sponsors such as Germany, Australia, India, Britain, and the World Bank – which not only provided funding but also transported many instruments and educational resources.
Sarmast is now regarded as the "savior" of Afghan music as the musical scene of Afghanistan suffered tremendously in the last decades of war. Musicians left the country in fear of losing their lives by Taliban who had banned music entirely.
One of ANIM's primary commitments is to empower girls through music. Today 65 out of 200 students are girls aged between 14 to 20 years.
---
---
Related Articles
Sanjay Dutt made his first acting debut with the box office hit 'Rocky' in 1981. Sanjay Dutt got addicted
Amitabh Bachhan: He earned Rs. 500 a month in his first job as an executive in a shipping firm in
The chocolate boy of Bollywood Shahid Kapoor, 34, married fiancé Mira Rajput 21, in an intimate ceremony in Delhi on