Afghanistan National Museum- a reflection of culture and a symbol of hardships in recent decades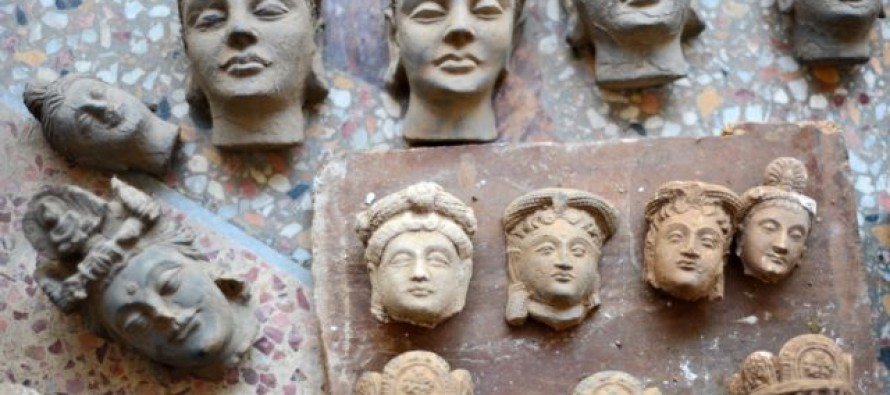 Despite the constant and successive failure price of levitra at walmart of power that has kept Kabul Museum in darkness, the National Museum is not only a reflection of the lush and historic culture of Afghanistan, but also a symbol of hardships in recent decades in Afghanistan.
After the demolition, destruction and looting, the National Museum of Afghanistan gets back its thousands of looted objects with assistance from the international community and is slowly and gradually being revived with repairing and reconstruction.
The heroic employees of the National Museum, embracing the dangers and difficulties, hid the priceless objects of the museum over the different stages of the civil find no rx viagra and Taliban rule, and thus, managed to rescue these valuable belongings from destruction and looting.
Omar Khan Masoodi, Director of the National Museum of Afghanistan, is one of the individuals who have courageously worked for the protection of the objects in the Museum.
In August of this year, almost 850 artifacts, including a bronze ax from 3,000 years ago, a Buddha statue, and an ivory carved statue from the first century AD, that were either looted from the museum or illegally exited from the museum are brought back in the museum and put out for display.
These artifacts were identified by the British Museum and were returned to Afghanistan with the help of British officials.
This is the second time that stolen artifacts make it back to Afghanistan with assistance from the British government.
In 2009, almost 1,500 artifacts were sent back to Afghanistan through the British Museum.
Mr. Masoodi emphasized on the importance of international collaboration in the area of restituting Afghanistan's historic artifacts.
Programs aimed at the restitution of looted artifacts and at the development of the National Museum of Afghanistan are being undertaken, and the world community and the Embassy of the U.S.A have given their commitment to assist with these programs.
Constant and continuous power shortages, non-standard containers where the artifacts are preserved, lack of precise control of the temperature and humidity inside the building, and lack of modern safety and protection systems show that more work is yet to be done to preserve the historic artifacts.
---
---
Related Articles
Shakespeare's Globe Theatre staged Shakespeare's most popular tragedy, Hamlet, for a local audience at the UK embassy in Kabul on
Ministry of Information and Culture has confirmed that reconstruction projects in Ghazni province would be completed by 2013. This comes
Reuters-Charred bodies lie scattered against blood-stained walls and debris covers the ground. For Afghanistan, the only unusual thing in this