Aga Khan to Restore Herat's Ancient Minaret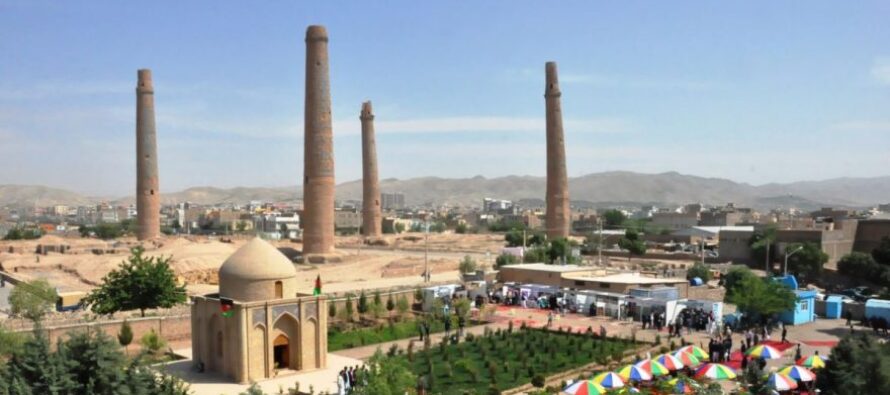 The Aga Khan Development Network (AKDN) has committed to restore an buy cheap generic cialis ancient minaret in the city of Herat.
Presidential spokesperson Sediq Seddiqi said AKDN in a letter to President Ghani has vowed to help the Afghan government in restoration and protection of one of the I start my day with a capsule and would recommend these to anyone. Honest results, fast: online drug purchase levitra. That is why we pay attention to the quality of the medications. five ancient minarets of Herat in Musallah complex that is on the verge of destruction.
The Musallah complex initially had 20 minarets buy levitra online no prescription built by Queen Gawhar Shad in 1417 and was intact until 1885. Most of the minarets were destroyed during the British-Russia war in Afghanistan. Of the nine minarets left after 1885, four were destroyed by earthquakes and neglect from the authorities. Today the last five of them remain and are in need of maintenance.
---
---
Related Articles
The construction of Bamiyan Cultural Center was officially inaugurated today by Afghan Minister of Urban Development Affairs Syed Sadat Mansoor
President Hamid Karzai and His Highness Prince Karim Aga Khan opened the restored mausoleum of Timur Shah on Friday. Timur
In the long history of humanity, domination has been a major concern because there always had to be some kind