Ahmad Sarmast, the savior of Afghan music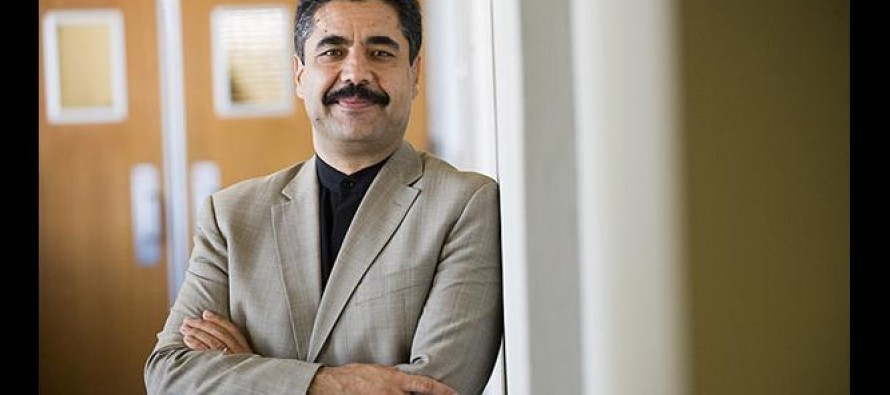 Ahmad Naser Sarmast, a renowned musician, is the founder and director of the Afghanistan National Institute of Music (ANIM). Dr. Sarmast is alumni of Monash University, Australia, and the first native of Afghanistan to obtain a PhD in Music.
Dr. Sarmast came to Australia as a refugee in 2001 after fleeing the wars in Afghanistan. Music runs in his family and has been an important part of his life. His father, Ustad Sarmast, was a composer, conductor, and also a renowned musician. Like his father, Dr. Sarmast believes in the power of music as a unifying force that rebuilds lives and brings social change.
It is this belief that encouraged him to return to Afghanistan to revive music education. His aim was to establish a school of music that provided children training in music along with quality secondary education.
After winning the support of Afghanistan Minister for Education, Mohammad Hanif Atmar –who set aside land and committed funding –Dr. Sarmast established ANIM in 2010. The music department at the former Kabul School of Fine Arts served as a foundation for Dr. Sarmast's program. Dr. Sarmast showed tremendous courage and established ANIM in the ruins of the former school and with virtually no instruments. Fortunately, his project caught the attention of sponsors such as Germany, Australia, India, Britain, and the World Bank – which not only provided funding but also transported many instruments and educational resources.
During the inauguration ceremony of ANIM, Dr. Sarmast stated:
"Historically, music has been a vibrant and important part of Afghan culture, but war and neglect has left students without teachers, teachers without resources, and professional musicians without a context for their art."
Today, ANIM empowers Afghan children through education and music regardless of class, ethnicity, or gender. ANIM specifically provides opportunities for the over one million children currently orphaned or without a home in Kabul. Half of its students' families receive a stipend of around $30 each month so that the children can attend the school instead of working.
Although widely successful, Dr. Sarmast's ANIM exists in a conflict zone. On December 12, 2014, Dr. Sarmast witnessed a suicide attack that occurred in a packed auditorium at Istiqlal High School while his students were performing in a play.
"I was watching the drama and my students were playing some music when I heard a blast. I thought it was part of the drama but I touched my head and saw it was bleeding, and then I fell down. I don't know what happened next."
The Afghanistan National Institute of Music is an attempt to bring music back to the streets of Kabul. Taliban had banned music and all forms of culture and creativity. This attack was yet another last at Afghanistan's effort to challenge their inhibition of cultural growth.
However, despite the physical dangers of working in a conflict zone, Dr. Sarmast continues to advocate the establishment of a civil society in Afghanistan. Dr. Sarmast had stated in an interview:
"Without cultural development, you cannot get economic development. You cannot get political stability. Music can play a significant role in Afghanistan, bringing peace and stability and development here."
Music is one of the greatest contributors to economic development and plays a significant role in poverty reduction. ANIM does exactly what it was created for – provides the kids of Afghanistan with a vocation that promises a sustainable economic future.
---
---
Related Articles
A lack of financial resources and subsequent reliance on foreign assistance have a negative impact on activities of media outlets
In the absence of legal registration of marriages, many Afghan families are faced with various problems. Early age marriages and
An exhibition on the selection of facsimile prints on Mughals:Arts, Culture and Empire from the British Library collections is being