Aryana Sayed Nominated for 2018 Atlantic Council Freedom Award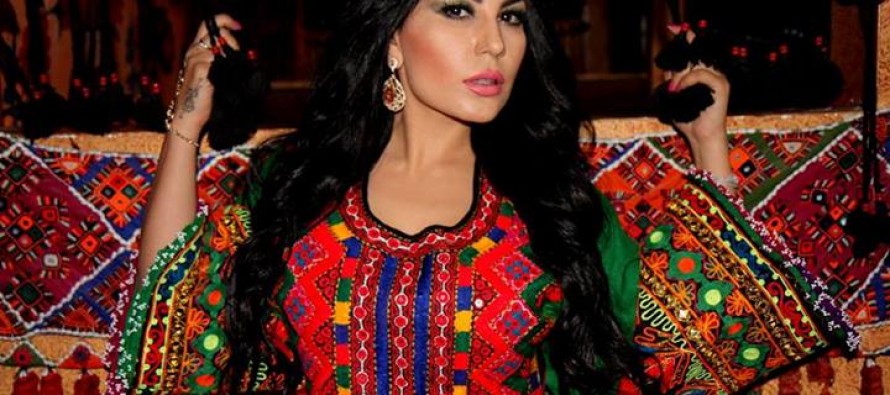 Aryana  Sayed, Afghanistan's most popular  pop star, songwriter, and TV personality is among the recipients of the 2018 Atlantic Council Freedom Award. 
Born in 1985 in Kabul to a Pashto speaking father and a Dari speaking mother, Aryana left her country when she was eight years old. Her family migrated to Switzerland via Pakistan and it was in choirs in her Swiss schools that Aryana realized she wanted to make a career out of singing. 
In 2008, she rose to fame with the release of her first single "MashAllah". After the release of her song "Afghan Pesarak", she became a household name among Afghans. Since then, she has performed regularly in concerts, TV shows, and philanthropic festivals, both within and outside of Afghanistan. 
In her brief career, Aryana has already won multiple awards, including Best New Female Artist of the Year, Best Female Artist of the Year (five times), Best Live Performer, Best Song of the Year, Best Video of the Year, and Best Afghan Woman Icon. 
In 2013, Aryana was granted the title of "Star of Voice" (Sitara-e Aawaaz) by the International Afghan Artists Association.
Aryana's music videos have obtained millions of views on YouTube. She also has the biggest following of any Afghan artist on Instagram with more than 330,000 followers, and her Facebook fan page is within the top category of Afghan artists worldwide, with more than 1.8 million followers. In addition to writing and composing her own songs, Aryana is also credited with being the first Afghan artist to have their songs broadcast internationally on TV channels such as MTV World, BBC World, and Al Jazeera. 
Aryana has performed close to 100 concerts worldwide including inside Afghanistan. She is also the first Afghan artist of the new generation to have brought back "live performance" inside Afghanistan, despite opposition from the Afghan government. 
Aryana is considered a role model for up-and-coming Afghan artists and is known for her humanitarian activities such as charity concerts, openly defending the rights of Afghan women, and raising awareness of the ongoing social issues and challenges within Afghanistan.
---
---
Related Articles
Bollywood superstar Shah Rukh Khan has been banned from entering Mumbai's Wankhede Stadium for five years after a row with
The first trailer of Karan Johar's 'Student Of The Year' is out and it promises to be an out and
Aryana Sayeed and Farhad Darya, Afghanistan's renowned singers, have been named among the most influential people in Asia by the