Balkh, the 15th oldest city in the world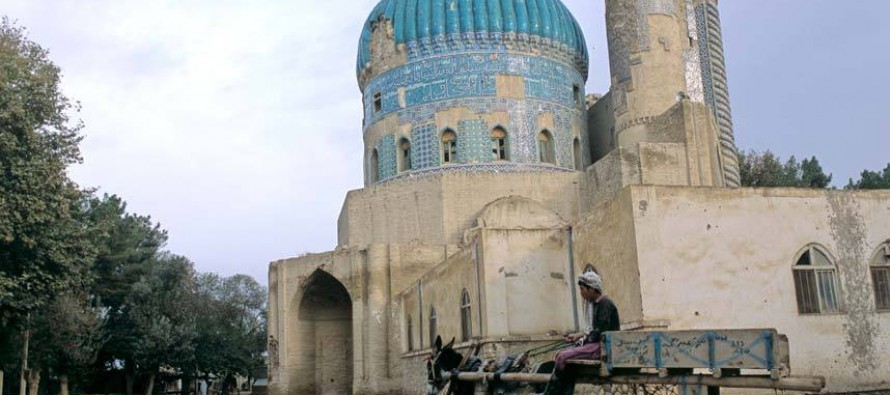 According to Telegraph, Balkh lavitra online no prescription is the fifteenth oldest city in the world.
What is now northern Afghanistan, Balkh was an ancient city and center of Zoroastrianism.
The ancient city of Balkh was renamed Bactra under the Greek, giving its name to walmart levitra Bactria. Balkh is considered to be the first city to which the Indo-Iranian tribes moved from North of Amu Darya, between 2000-1500BC. Some scholars believe it was from Balkh that different waves of Indo-Iranians spread to north-east Iran and Seistan region, where they became today's Persians, Tajik-Persian, Pashtuns and Baloch people of the region.
In succeeding centuries the city fell to various nomadic invaders, including the Turks and Kushāns, until it was decisively taken by the Arabs in the 8th century.The Arabs had described Balkh as the "Mother of Cities" due to its antiquity. The Arab invaded Balkh buy cialis once daily in 645 AD.
Balkh then became the capital of Khorāsān; it enlarged greatly in size until under the ʿAbbāsids and Sāmānids its fame as a capital and centre of learning earned it the title of "mother of cities." Balkh was completely destroyed by the Mongols under Genghis Khan in 1220. Thereafter it lay in ruins until, after its capture by Timur, it was rebuilt early in the 15th century.
Balkh was incorporated into Afghanistan in 1850. The Modern Balkh is a center of the cotton industry, of the skins known commonly as the Karakul, and for agricultural produce like almonds and melons.
---
---
Related Articles
Aryana  Sayed, Afghanistan's most popular  pop star, songwriter, and TV personality is among the recipients of the 2018 Atlantic Council Freedom
Two Afghan teenagers – Fawad Mohammadi and Jawanmard Paiz — whose film 'Buzkashi Boys' was recently nominated at the Oscars,
A number of parliamentarians believe that Ghazni has lost its reconstruction opportunities since the entrance of a team of Iranian