Bamiyan to be officially declared as SAARC Cultural Center by end of this week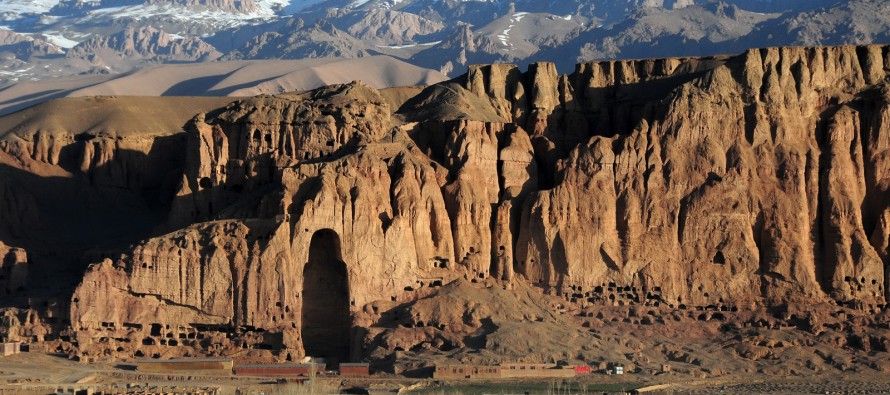 Afghanistan's historical city of Bamiyan will be officially declared as the Cultural Center of the South Asian Association for Regional Cooperation (SAARC) in a ceremony on Thursday and Friday of this week.
The Ministry of Information and Culture is in full swing to prepare for the ceremony.
Mohammad Amin Bawari, spokesperson to the Ministry, said senior officials from Afghanistan and representatives from the SAARC countries will attend the ceremony.
The historic city of Bamiyan was officially selected as the s the First SAARC CULTURAL CAPITAL for 2015 last year in June.
This declaration was made at the conclusion of a visit by a delegation of the SAARC Cultural Centre, Colombo, to Kabul and Bamiyan last week. Mr. G.L.W. Samarasinghe, Director of the Centre led the 3-Member delegation, comprising Dr Sanjay Garg, Deputy Director, and Mr K.K. Gunathilake, Administrative Officer. A Declaration Certificate to this effect was handed over to Dr. S.M. Raheen, Hon'ble Minister for Information and Culture, Government of the Islamic Republic of Afghanistan, in Kabul on 21 June 2014. While thanking the SAARC Cultural Centre, Colombo, Dr. Raheen stated that preparing for being a SAARC CULTURAL CAPITAL will provide an opportunity for Bamiyan to generate considerable cultural, social and economic benefits and it can help in fostering urban regeneration, boosting the city's image and raising its visibility and profile on a regional and international scale.
A series of year-long cultural events with a national but with an overall South Asian dimension will be organized at Bamiyan to celebrate its status as the First SAARC CULTURAL CAPITAL for the whole of South Asian region.
Located on the ancient silk trade route, the city of Bamiyan was part of the Buddhist Kushan Empire in the early centuries of the Christian era. One of the main attractions of the city was two colossal statues of the Lord Buddha that were carved 4,000 feet apart. One of them (locally called Salsal Buddha) was 175 feet (53 m) high, making it the world's tallest standing statue of the Lord Buddha. These statues were carved during the fifth century CE but were destroyed by the Taliban in March 2001. In 2003, the cultural landscape of Bamiyan was inscribed in the UNESCO's List of World Heritage Sites.
Apart from the Inaugural and the Closing functions, a number of events will be hosted at Bamiyan during 2015 as part of the celebrations connected with the SAARC CULTURAL CAPITAL. These programs will include: Exhibitions, Seminars, Music/ Dance recitals, Arts and Craft Workshops, Handicrafts bazaar, Literary Festival, Food show, Display of Traditional Costumes of South Asia, Screenings of Film and Documentaries, etc.
A series of programs have also been planned especially for the children, which will include Painting competitions, Debates, Essay Writings, Magic Shows, Quiz programs, etc.
In addition, a number of regular festivals and programs held in Bamiyan, e.g. the Silk Road Festival, Skiing Festival, Buddha Night Festival, etc. would also be integrated as part of SAARC CULTURAL CAPITAL for 2015.
---
---
Related Articles
Afghan traders and industrialists have joined hands together to renovate the Friday Mosque of Herat also known as Jumah Mosque.
Ahmad Naser Sarmast, a renowned musician, is the founder and director of the Afghanistan National Institute of Music (ANIM). Dr.
Aryana Sayeed and Farhad Darya, Afghanistan's renowned singers, have been named among the most influential people in Asia by the