Calligraphy exhibition held in Herat to celebrate International Women's Day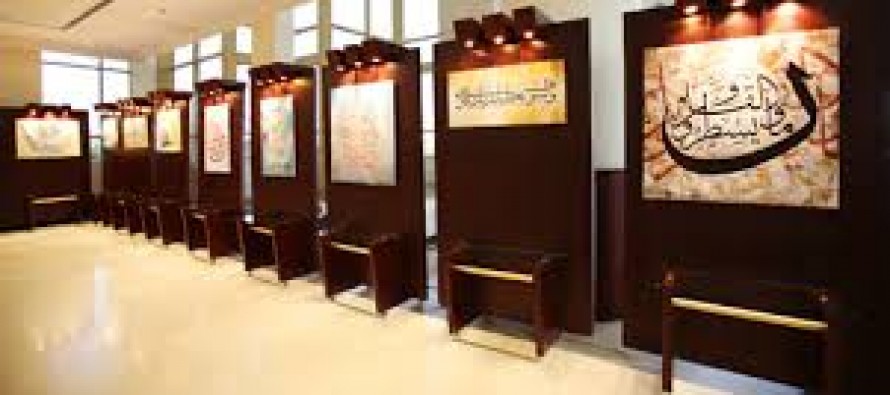 Yesterday, March 8th, was International Women's Day. In order to show appreciation for and celebrate the day, ten female calligraphers in Herat organized a calligraphy exhibition with the help of the Human Rights' Commission and the Department of Information and Culture.
According to Sayed Abdul Qader Rahimi, the head of the regional Human Rights Commission office in Herat, over 50 items were exhibited in the show by some of the first publicly acknowledged female calligraphers in Afghanistan. Mr. Rahimi sees this as a small but crucial step in the quest for understanding the role of contributions women make to the society.
Farida Hanifi, whose work was on display at the exhibition, says it is extremely important for artists like her and many others to come forward and put their work on display in order to serve as an ambassador of encouragement for women around the country who deem their options limited and think being an artist is not possible for them.
Even though violence against women is still a significant problem in Herat, the province remains one of the most culturally rich places in Afghanistan. Over the last few years, many female artists have been able to work in fields like calligraphy, painting, and miniature building. And fortunately, the process is only growing.
---
---
Related Articles
Huffing Post-Afghan models paraded down a candle-lined catwalk Friday as men and women watched from the audience in a restaurant
The celebration of Prophet Mohammad's birth anniversary has been a controversial subject among Islam scholars. Afghan religious scholars gathered on
Aryana Sayeed and Farhad Darya, Afghanistan's renowned singers, have been named among the most influential people in Asia by the