Celebration of Prophet Mohammad's (PBUH) Birthday in Kabul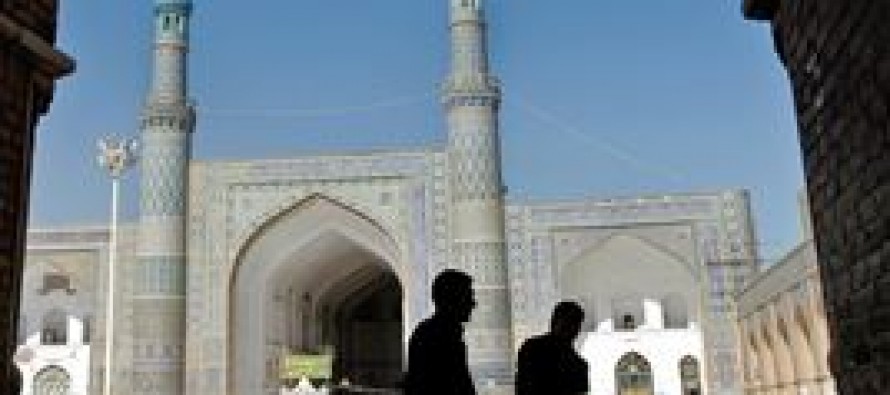 The celebration of Prophet Mohammad's birth anniversary has been a controversial subject among Islam scholars.
Afghan religious scholars gathered on Thursday, which marked Hazrat Mohammad's birth anniversary, at the Aala Haji Dar-ul-Uloom in Kabul to discuss the celebration of Prophet's birthday.
Head of the Dar-ul-Uloom Rahimullah Azizi, without naming any particular group, said beliefs are perpetuating that regard celebration of Prophet Mohammad as Shirk (the sin of idolatry).
"Today, I want to say purchase generic cialis that these beliefs are wrong. Prophet Mohammad, the messenger of Almighty Allah, would celebrate his birthday on Mondays by fasting. When asked why, he said 'I was born on this day.' "
Prophet Mohammad was born on the 12th day of the Islamic month of Rabi' al-awwal in 570 A.D.
Muslims around the globe mark his birthday with traditional canadian health care pharmacy order viagra rituals and celebrations.
In Afghanistan, people celebrate by reciting Holy Quran, giving charities, and cooking special meals that are shared with family cost of levitra in uk members and the poor.
Maulowi Rahimullah Azizi said if the Afghan society fully embraces the teachings of Prophet Mohammad, war and corruption will be completely eliminated.
"For as long as we don't return to the traditions of Prophet Mohammad, we cannot find security. If we do not furnish our houses with his ethics, domestic violence will never end. By abiding his traditions and teachings, we will never be victims of AIDS, drugs, oppression and aggression."
These statements from Afghan Islamic scholars come as drugs, corruption, evil intent and avarice  have covered the Afghan society.
---
---
Related Articles
The British Museum has assisted in returning 843 artifacts to Afghanistan's national museum that were looted during the Civil War.
The Aga Khan Development Network (AKDN) has committed to restore an ancient minaret in the city of Herat. Presidential spokesperson
Afghanistan displayed its cultural and artistic compositions in a festival that is held in Turkey every year. Opuses from over