First North American Islamic Art Museum to open in Toronto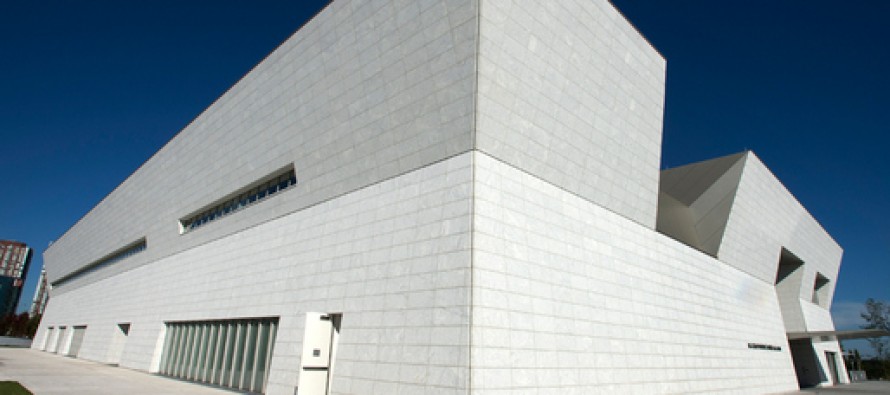 By Ahmadshah Ghanizada: The first Islamic museum in North America was formally opened in Canada on Friday by Prime Minister Stephen Harper and His Highness Prince Karim Aga Khan, spiritual leader of the world's Ismaili community.
Speaking during a landmark opening ceremony, Harper said the the museum devoted to Islamic art will help promote an understanding of a religion that is based on tolerance and pluralism.
The Ismaili centre was also inaugurated during the landmark opening ceremony in Toronto on Friday. The two buildings have been built on 6.8-hectare site with a total cost of $300 million.
"These spaces will be filled with sounds of enrichment, dialogue and warm human rapport, as Ismailis and non-Ismailis share their lives in a healthy, gregarious spirit," Prince Aga Khan said.
Renowned architects from Japan and India designed the main buildings, while a Lebanese architect designed the landscaped park.
More than 1,000 objects and pieces of art — manuscripts, drawings, paintings, tapestries, metalwork, ceramics — from the 8th through 19th centuries sourced from various countries will be on display in the museum.
The project aims to foster knowledge and understanding within Muslim societies and between these societies and other cultures.
The museum at Eglinton Avenue and Don Mills Road opens to the public on Sept. 18.
---
---
Related Articles
Khaled Hosseini was born in Kabul, Afghanistan, in 1965. His father was a diplomat with the Afghan Foreign Ministry
By Ahmadshah Ghanizada- Work on sequel of the Indian movie 'Khuda Gawah', which was shot in India and Afghanistan, is
By Amie Ferris-Rotman of Reuters What was once a battleground for Russia is now a place where two cultures can