Hope for peace- poem by young Afghan poetess Sajia Alaha Ahrar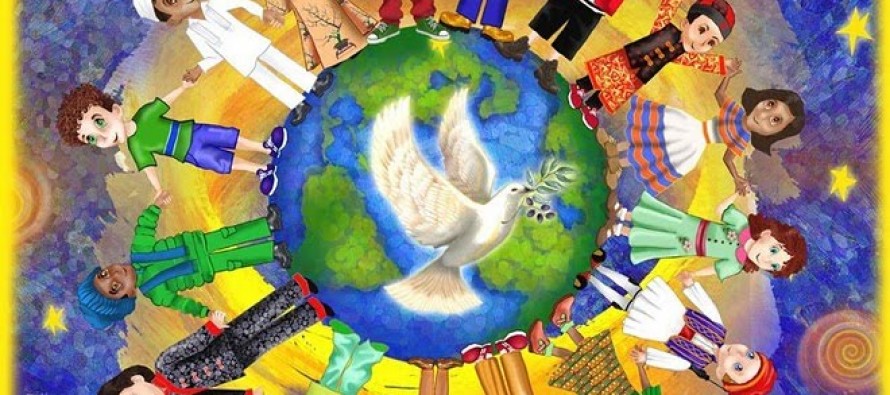 آرزوی صلح در جهان
آرزو دارم که دایـم صلح باشـد در جـهان
با لب پرخنده بینم هر طرف طفل و جوان
آرزو دارم به انـسان زندگی ای با هـمی
فرق رنگ و ملت و لسان نباشد در میان
آرزو دارم نگــردند طـفـلکان بیشتر یتیم
تا نمانند بیـسواد و شاقه کار از بهـر نان
آرزو دارم که آیـــد عـاطــفه بر هـــر دلـی
تا همه نسل بشرباشند بهم یک جسم و جان
آرزو دارد (الـهه)  مـیهنـش گـردد صـــفـا
جنگ منفوراست بهر جا صلح باشدهرزمان
با احترام
سجیه (الهه )احرار
Hope/ desire for world peace
Wishing there is lasting world peace,
I wish to see young and old, Lips full of smile
Wishing to live together as humans,
Where there is no difference of color, nation and language.
Wishing no more children become orphans,
Where for a piece of bread, they suffer illiteracy and hard child labor.
Wishing sympathy comes to every heart,
So humanity is one body and soul.
"Alaha" wishes for a renewed land,
Where war is despised when there is peace/ war is cussed! I desire for a lasting world peace.
Written by:
Sajia Alaha Ahrar
---
---
Related Articles
Khaled Hosseini was born in Kabul, Afghanistan, in 1965. His father was a diplomat with the Afghan Foreign Ministry
"Your task is not to seek for love, but merely to seek and find all the barriers within yourself that
In 1967, Dr. William Podlich took a two-year leave of absence from teaching at Arizona State University and began a