Indian film 'Khuda Gawah' shot in Afghanistan to get a sequel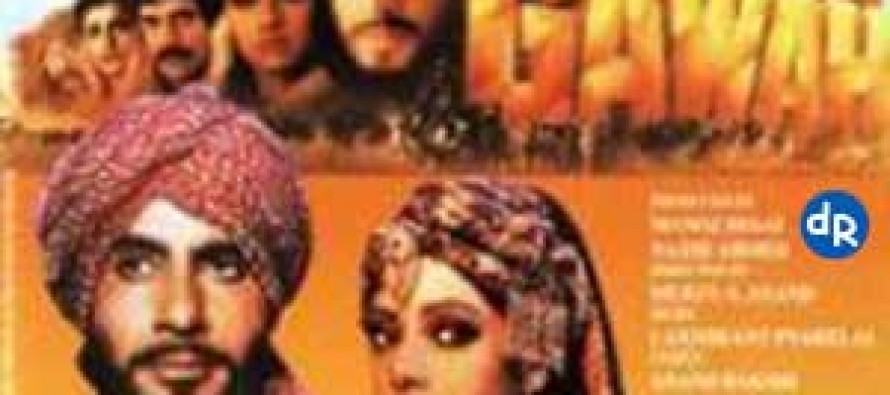 By Ahmadshah Ghanizada- Work on sequel of the Indian movie 'Khuda Gawah', which was shot in India and Afghanistan, is expected to start in the near future.
The original film was released in 1992 which was based on the story of an Afghan lord caught between love and revenge, starring Amitabh Bachchan and Sridevi.
The producer of the movie, Manoj Dessai, has told the Times of India that he is planning to make the sequel of the movie.
"I have already started work on it and the script is being written. I want Amitabh to be a part of the second film too. I plan to approach him soon," Desai said.
Desai has not said anything about the location of the sequel, and it is yet not clear if the sequel of the film will again be shot in Afghanistan or not.
Khuda Gawah was one of the biggest grossers of 1992 both in Afghanistan and India, and the film continued to run in Afghan theaters after the collapse of the Taliban regime in 2001.
Plans to make the sequel of the film followed shortly after India's mega film star Amitabh Bachchan released a memoir about his trip to Afghanistan during the shooting of the film in northern Afghanistan.
Bachchan in his memoir late in August said that it was one of the most memorable trips of his lifetime despite the security problems.
---
---
Related Articles
Vidya Balan`s 'Kahaani' seems to have a struck a chord with the audiences in a big way as the gripping
Students of the Afghan orchestra from the Afghanistan National Institute of Music (ANIM) are invited to perform in venues of
Despite the constant and successive failure of power that has kept Kabul Museum in darkness, the National Museum is not