Reminiscing the good old Afghanistan in 1960's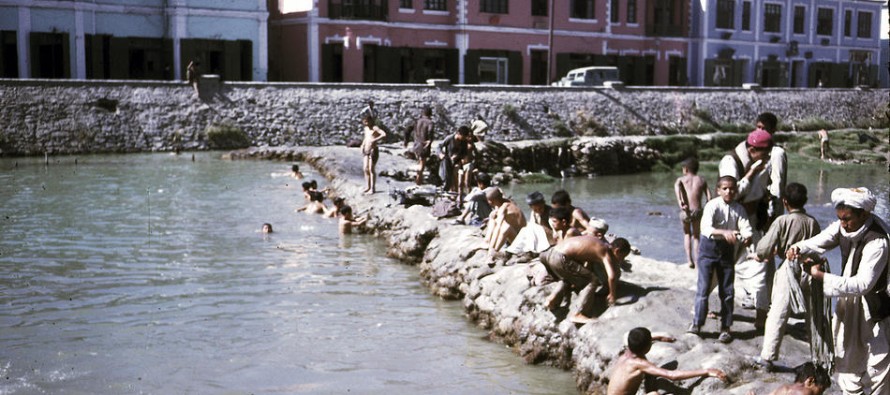 In 1967, Dr. William Podlich took a two-year leave of absence from teaching at Arizona State University and began a stint with UNESCO (United Nations Educational, Scientific and Cultural Organization) to teach in the Higher Teachers College in Kabul, Afghanistan, where he served as the "Expert on Principles of Education." His wife Margaret and two daughters, Peg and Jan, came overnight canadian viagra with him. Then teenagers, the Podlich sisters attended high school at the American International School of Kabul, which catered to the children of American and other foreigners living and working in the country.
Outside online propecia sales of higher education, Dr. Podlich was a prolific amateur photographer and he documented his family's experience and daily life in Kabul, rendering frame after frame of a serene, idyllic Afghanistan. Only about a viagra canadian sales decade before the 1979 Soviet invasion, Dr. Podlich and his family cialis daily availability experienced a thriving, modernizing country. These images, taken from 1967-68, show a stark contrast to the war torn scenes associated with Afghanistan today.
"When I look at my dad's photos, I remember Afghanistan as a country with thousands of years of history and culture," recalls Peg Podlich. "It has been a gut-wrenching experience to watch and hear about the profound suffering, which has occurred in Afghanistan during the battles of war for nearly 40 years. Fierce and proud yet fun loving people have been beaten down by terrible forces."
More of Dr. Podlich's images are available on a website maintained by Peg's husband Clayton Esterson. "I have taken on the role as family archivist and when Bill Podlich gave us his extensive slide collection, I immediately recognized the historical significance of the pictures." says Esterson. "Many Afghans have written comments [on the website] showing their appreciation for the photographs that show what their country was like before 33 years of war. This makes the effort to digitize and restore these photographs worthwhile."
---
---
Related Articles
Aryana  Sayed, Afghanistan's most popular  pop star, songwriter, and TV personality is among the recipients of the 2018 Atlantic Council Freedom
Ministry of Information and Culture has confirmed that reconstruction projects in Ghazni province would be completed by 2013. This comes
Captain Nilofar Rahmani, the first female fixed-wing Afghan Air Force pilot in the history of Afghanistan, is among the recipients