Russia eyes rebirth in classrooms of former foe Afghanistan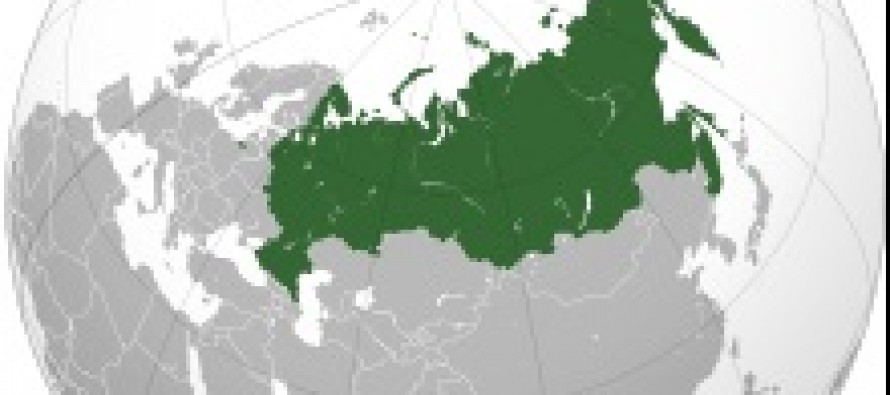 By Amie Ferris-Rotman of Reuters
What was once a battleground for Russia is now a place where two cultures can better co-exist. A new Russian cultural center will be built in Kabul where it will teach Russian language, singing, dancing and handicrafts.
KABUL – Russian culture and language are making a surprising comeback in Afghanistan, where the Soviets fought a disastrous decade-long war, as Moscow vies to regain influence ahead of the planned withdrawal of foreign troops.
Bulldozers are clearing the way for a sparkling Russian cultural center in Kabul, to replace its behemoth, Soviet-era predecessor which for many came to symbolize Moscow's war and its humiliating 1989 defeat that cost 15,000 Soviet lives.
"We are here in the region, and we will be in the future. And to have good, friendly, neighborly relations you must have some cultural component to it," Russia's envoy to Kabul, Andrey Avetisyan, told Reuters of the decision to rebuild the center.
Moscow fears the exit of most NATO-led troops by the end of 2014 will lead to a dangerous power vacuum south of ex-Soviet Central Asia's borders, threatening its own security and allowing for a larger influx of heroin.
The new center will teach Russian language, singing, dancing and handicrafts and will boast a concert hall, similar to the one built in 1983.
Its rebuild is reminiscent of Soviet influence in Afghanistan before the 1979 invasion, when they heavily supported education and the arts.
It also coincides with renewed interest by Afghans in the Russian language, who see it as increasingly useful in their country's changing landscape amid the emergence of new regional powers.
"Demand for the Russian language is growing. It is more widely spoken in Afghanistan than five years ago," Avetisyan said, adding: "Foreign advisers and experts are not going to be here forever. NATO, the European Union, they will all go".
When asked when it would open, he chuckled and said: "Everything is about the year 2014".
The center replaces a dilapidated, bullet-ridden shell of a building that became home to scores of heroin addicts before the Russians finally demolished it several months ago at the behest of Kabul authorities, who complained it "ruined the skyline", Avetisyan said.
Russian engineers from state company Spetstroi Rossii will oversee the project, which has been contracted by the Russian government. It will employ Afghan construction firms.
MORE RUSSIAN STUDENTS
Though Afghanistan was devastated by the Soviet Union's war here, which by some estimates killed millions and destroyed its once-thriving agriculture, both sides have started to take a more upbeat view of their relationship, helping Moscow gain a bigger role.
At the sprawling and leafy Kabul University, the country's largest, demand is growing for degrees in Russian language and literature.
"Our students are too young to worry about the past. Instead they see Russian as a bridge to social and economic opportunities," said Mohammad Rahim Banaizada, one of six professors in its Russian department.
Around 220 students are currently studying for four year degrees in Russian, almost double that of five years ago, Banaizada told Reuters beside framed pictures of Russian President Vladimir Putin with the Afghan leader Hamid Karzai.
They hung next to copies of typed Cyrillic letters from Afghan King Amanullah Khan in 1919 to Vladimir Lenin, the founder of the Soviet Union, affirming the countries' friendly ties two years after the Bolsheviks swept to power.
"Russia is our neighbor with a culture we love. Things were good when they were here," said third-year student Sharifullah, 22, who gave only his first name.
The cultural center is the first of a series of ambitious Russian construction projects in Afghanistan. Most are aimed at reinforcing stability in a country where Russia believes Washington is at risk of repeating its own mistakes.
After the Soviets rushed out, financial aid dried up and the Afghan communist government collapsed, leading to infighting between warlords and a vicious civil war that paved the way for the Taliban's rise to power in 1996.
---
---
Related Articles
Six Afghan female cyclists are invited to participate in an international tournament in France. The tournament is scheduled to be
A one-hour show is underway in Afghanistan's southern province of Zabul. The audience is riveted by the live theater, which
Afghan Commander, Lt. Mohammad Naseen Masoudi, handed over 171 coins that were discovered from Aynak Copper Mine to Ministry of