Shah Rukh Khan, Sunny Deol are the role models of Buzkashi Boys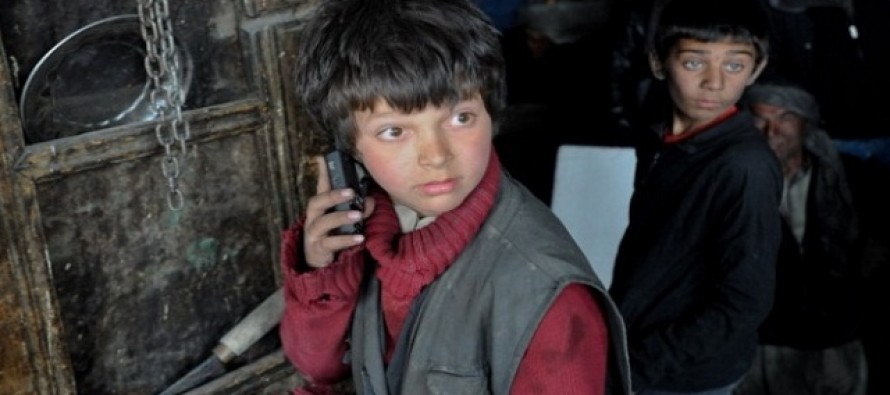 Two Afghan teenagers – Fawad Mohammadi and Jawanmard Paiz — whose film 'Buzkashi Boys' was recently nominated at the Oscars, capturing the attention of Hollywood for their impressive acting, look up to Indian superstars Shah Rukh Khan and Sunny Deol as their idols.
"I watch Indian movies mainly because of Shah Rukh Khan," Jawanmard Paiz told PTI in an interview, while his co-actor Fawad Mohammadi identified Sunny Deol as his role model and favorite actor. The two along with the cast of the film were recently in Los Angeles for the Oscars.
On Thursday the movie was screened at a jam-packed State Department auditorium, where they received a standing ovation.
Though the last Indian movie he watched was Salman Khan-starrer 'Dabang 2', Jawanmard said he watches Bollywood movies just to watch Shah Rukh.
"He is the best actor. Each and every role of his is very impressive," he said.
"His (Sunny Deol's) acting is superb. Whatever he does is superb," Fawad said. The teen actors said they would like to work in Bollywood if given a chance.
While Fawad wants to become a pilot as well as continue acting, Jawanmard said his only dreams are to become an actor.
Overwhelmed by the popular response they have been receiving in the US, with people queueing up for photos and autographs, they said they are already experiencing stardom.
"It gives me a feeling that I am a superstar," Jawanmard said.
The Under Secretary of State for Public Diplomacy and Public Affairs, Tara D Soneshine said their success reflects the progress that Afghanistan has made.
"Your film might not have had won exactly what we wanted, but you have won a lot of hearts and have sent a very powerful message," she said. (Indiaexpress.com)
---
---
Related Articles
Vikas Bahl's comic drama, Queen, won awards in as many as six categories, including Best Actress honor and Best Director
BollywoodLife-The Jab Tak Hai Jaan actor beat her contemporaries – Kareena, Priyanka, Anushka Sharma and Vidya Balan, and ranks number
These days most of us seem to think that science is the sole concern of the West. During the last