Shakespeare's Globe Theater stages Hamlet in Kabul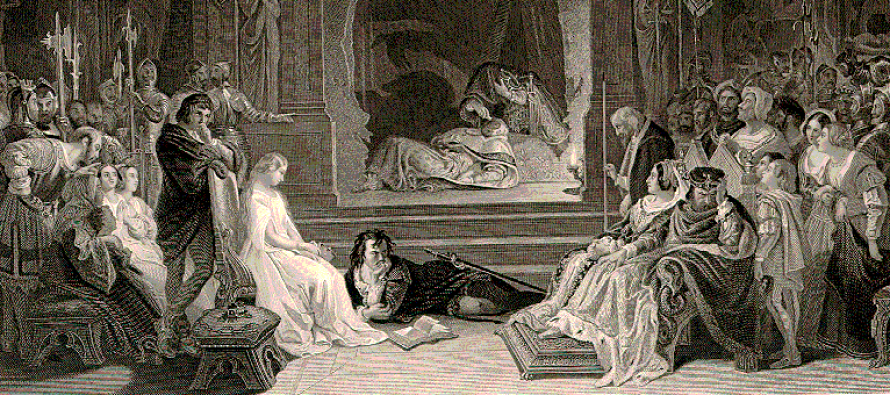 Shakespeare's Globe Theatre staged Shakespeare's most popular tragedy, Hamlet, for a local audience at the UK embassy in Kabul on Sunday night.
The show was held in conjunction with the British Council and was attended by high-ranking Afghan officials, students and other guests.
Alan Smart, Director of British Council Afghanistan, said: "The British Council and UK Government firmly believe that an empowered and active cultural and creative sector is an important ingredient in building a stable and pluralistic society in Afghanistan. The opportunity to see one of the UK's most prestigious companies perform in Kabul has generated real excitement amongst the creative community here and is a great example of our commitment to the arts in Afghanistan."
Dominic Dromgoole, Artistic Director of Shakespeare's Globe, said: "We are overwhelmingly delighted to have the opportunity to perform in Kabul- we had a fantastic time with the Roy-e-Sabs company here in London in 2012 and are really looking forward to returning the favor and bringing our special performance of Hamlet to Afghanistan."
Meanwhile, British Ambassador to Kabul, Dominic Jermey, said Shakespeare's Hamlet had enormous resonance today for a modern Afghan audience, just as it has for audience across the globel over the past four centuries.
Hamlet, Shakespeare's longest play, was first performed over 400 years ago and is ranked among the most powerful and influential tragedies in English literature.
The play, set in the Kingdom of Denmark, recounts how Prince Hamlet exacts revenge on his uncle Claudius for murdering the old King Hamlet, Claudius's own brother and Prince Hamlet's father, and then succeeding to the throne and marrying Gertrude, the King Hamlet's widow and mother of Prince Hamlet.
---
---
Related Articles
Aryana Sayeed and Farhad Darya, Afghanistan's renowned singers, have been named among the most influential people in Asia by the
Yesterday, March 8th, was International Women's Day. In order to show appreciation for and celebrate the day, ten female calligraphers in
Afghan Women's Cycling Team has been nominated for the Nobel Peace Prize by members of the Italian parliament. According to