12th edition of Afghan Star was groundbreaking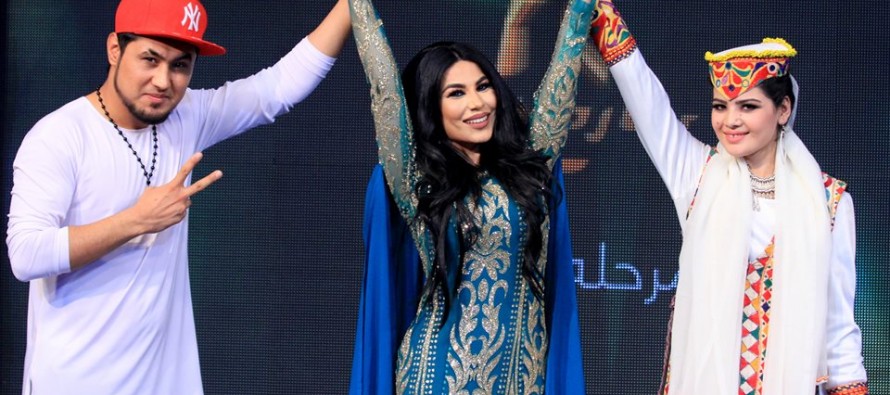 The entire Afghanistan sat to watch the grand finale of the 12th edition of Afghan Star–Afghanistan's "pop idol"–on Nawruz.
This year's Afghan Star edition stood purchase viagra in uk out the most. For the first time in the history of the show a female singer reached the final, defying widespread social stigma attached to women performers.
The 18-year old singer Zulala Hashemi participated in the auditions from Nangarhar, one of the deeply conservative provinces in the east levitra volume pills of Afghanistan.
Lema Sahar came in third place in 2008, but since then no woman has gone beyond the top eighth or seventh.
Hashemi's rival in the grand finale was barber-turned rapper, Sayed Jamal Mubarez, from the minority Hazara community.
Mubarez won viewers over with his songs reflecting on the misery of Afghan youth suffering from years of war in Afghanistan, the failure of the government, the sacrifice of Afghan army and at the same capturing the hope the people cling to.
Working as a barber in northern Mazar-e-Sharif, Mubarez discovered rap in Iran.
Mubarez emerged the winner of the show–based on public votes. He turned to Zulala and handed her the award.
"I'm proud that Zulala made it to the finals. She deserves this award. She made it this far despite so many restrictions that our women face," said Hashemi.
Mubarez hopes to find financial support to take forward his singing career otherwise he will return to his barber shop and rap on the side.
---
---
Related Articles
Farah Khan, it appears, doesn't believe in wasting time. She was keen to patch up with Shah Rukh Khan after
Buzz is that Deepika Padukone and Varun Dhawan are to be the lead pairs in the Indian remake of Hollywood
Not only is she acting with forty plus actors, Sonakshi Sinha is dating an older man too. That's whatsmaking the