7 Blockbuster hits that Salman Khan refused to work in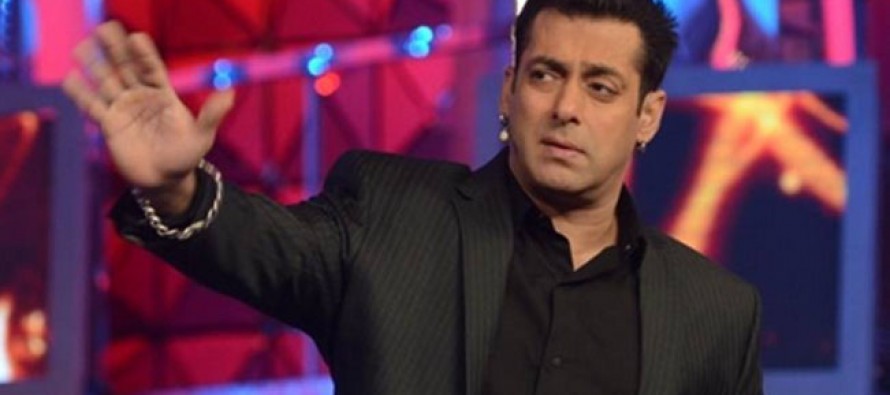 You will not believe what films were rejected by Salman Khan when they were offered to him.
These films became mega hits in the history of Bollywood.
Dilwale Dulhaniya Le Jayenge
That's right. Salman Khan was the first priority for this movie to play the role of 'Raj'. The role went to Shahrukh Khan after the Dabbang of Bollywood rejected it. The film became a blockbuster and went on to complete its 1000 weeks of success!
Baazigar
This movie was the turning point for Shahrukh Khan's film career. The film was offered to Salman Khan but he rejected it and handed over to Shah Rukh Khan.
Chak De India!
Believe it or not the role of Kabir Khan as the coach of India's women hockey team was first meant for Salman Khan. He had no dates available and the role went to Shahrukh Khan. The film created a milestone and became a major hit and brought several awards to Shahrukh Khan.
Ghajini
There was a buzz that Aamir Khan had suggested Salman Khan to play the lead role in Ghajini, as he felt Salman Khan was more fit for the violent role in the film. Unfortunately, Salman Khan turned this opportunity down and Ghajini broke records in domestic and international box-office.
Josh
Well, we can guess why he declined this movie. He was offered to play the role of 'Max Diax' who is Aishwarya Rai's brother in the movie. At that time, Salman Khan was apparently dating Aishwarya Rai, and it makes sense not to be the brother to your lover on screen. The role ultimately went down to Shahrukh Khan.
Kal Ho Naa Ho
This movie touched many hearts and left millions in tears. The role of Saif Ali Khan was first offered to Salman Khan. But, the Dabbang he is, he didn't want to play the supporting role against King Khan.
Shuddhi
This is a new project that Karan Johar is working on. Salman Khan turned the offer down because he didn't want to sign up for any project due to his hit-and-run case yet pending at the court. Salman is replaced by Varun Dhawan, the handsome hunk from the movie Student of the Year.
---
---
Related Articles
Once you walk out of the theatre after watching 'Titanic 3D', your mind can hardly register the happenings around you.
Shahrukh Khan received an honorary doctorate from the University of Edinburgh in the United Kingdom, just days before his 50th
A full list of winners for the 87th Academy Awards. Best picture Winner: Birdman American Sniper Boyhood The Grand Budapest