Aamir Khan embark on Haj (Pilgrimage) with his mother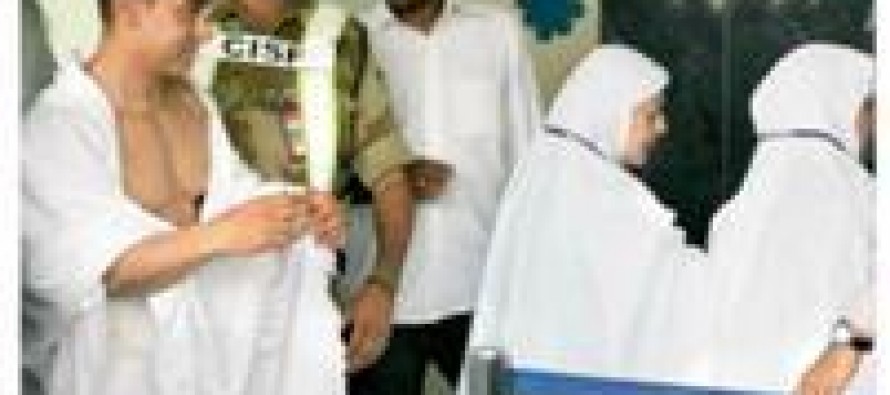 Aamir Khan is accompanying her mother, Zeenat Hussain, on a pilgrimage to Mecca.
The dutiful son wants to keep his promise to his mother and left for the 14-day holy trip to Mecca on Friday evening.
According to the Times of India, the actor has purchased its travel package, the Platinum option, from Byculla's al Khalid Tours and Travels that specializes providing luxurious Haj and Umrah packages.
Aamir khan was born on March 14 1965 in Holy Family Hospital in Bandra, Mumbai in India in a conservative Muslim family which has been part of Hindi Film Industry for a long time. Aamir first came on screen as a child artist in his Uncle Nasir Hussain's production Yaadon Ki Baaraat (1973), it was not a real part just a blink and miss appearance in the title song of the film.
Aamir is said to be the actor who first started the trend of actor's working in one film at a time, when the others worked in four or five at the same time. He is also known to shun popular film trade magazine awards like Filmfare, Star Screen etc as he doesn't have trust in their credibility and transparency. Recently he was awarded the third highest civilian honour Padama Bhushan by the government of India.
Aamir Khan, a method actor, his range of characterizations remains unparalleled and because of this diversity and his ability to portray different characters believably on screen, today he is regarded as not only one of the biggest Superstars but also one of the finest actors of Indian Cinema.
---
---
Related Articles
The latest and hottest buzz doing the rounds is that Ajay Devgn and Kangana ranaut are in a romantic relationship.
(Times of India) Days after Mumbai observed the 20th anniversary of the 1993 serial blasts, the Supreme Court will on Thursday deliver
Bollywood superstar Shah Rukh Khan has been banned from entering Mumbai's Wankhede Stadium for five years after a row with