Besharam sinking down at Box Office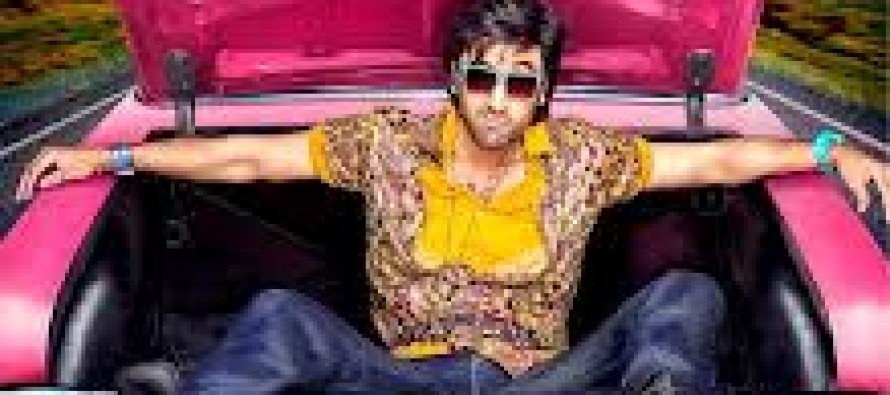 Ranbir Kapoor's Besharam magic has failed in the box office despite the teaming up of mommy and daddy–Neetu Kapoor and Rishi Kapoor.
Besharam which released on Gandhi Jayanti, October 2, saw a record breaking opening of Rs 21.56 crore. But according to Taran Adarsh, the collections slipped to Rs.7.13 crore on Thursday, Rs.5.68 cr on Friday, Rs.5.94 cr on Saturday and Rs.7.50 cr on Sunday. The audience had accepted the adult comedy Grand Masti, but they seemed to have rejected Kapoor's antics. According to Adarsh, the international collections for Besharam were A$14,646 in Australia, NZ$ 6,537 in New Zealand and £58,494 in U.K on the opening day.
The movie has been mainly rejected for its "toilet humor" and poor music.
"The film is a complete washout and the exhibitors are suffering. The occupancy has been around 45 per cent after the opening day. But the film has an advantage because there is no big release till Boss which releases on October 16," Financial Express quotes Manjor Desai, Executive Director, G7 theater, Mumbai.
---
---
Related Articles
Bollywood Celebden-Salman Khan opened up about arch rival, superstar Shahrukh Khan, on an episode of Big Boss that was aired on Saturday.
Bollywood divas Madhuri Dixit and Sushmita Sen were awarded for their individual excellence in the field of acting and entrepreneurship.
Having won six filmfare awards, Kajol is an iconic Bollywood actress. She is also known for her on-screen chemistry with Shahrukh