Romantic Hindi Movies That Changed Bollywood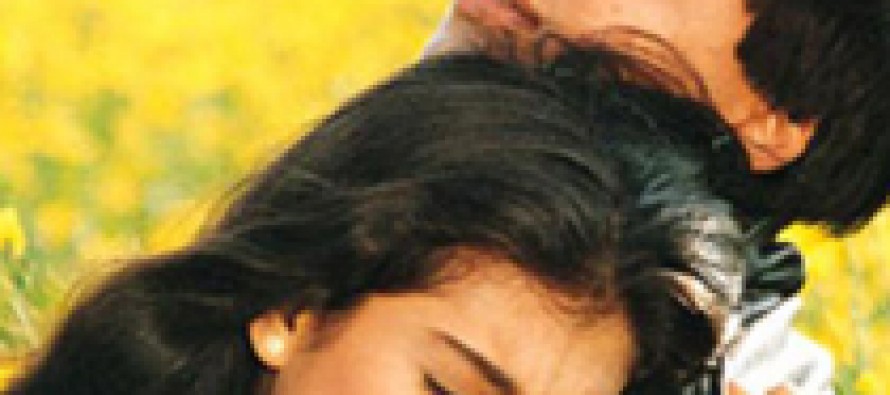 5. Maine Pyaar Kiya- Maine Pyar Kiya was the first of many classics that were delivered by Rajashri Films. The movie marked the debut of Salman Khan who won the Film Fare award for the best debut male. The chemistry between Salman and Bhaygasree was very popular and lot of young couples at that time imagined themselves in those characters. The movie still stands one of the most influential romantic movies of all time in Bollywood. The movie was then dubbed and released in different countries in various languages like Spanish, English and Caribbean.
4. Jab We Met- Jab We Met was a pleasant surprise when it was released. There was no hype or any sort of expectations either before the release, but after it hit the screens, all of a sudden it bagged overwhelmingly positive reviews from critics, its positive word of mouth spread like a virus all over India making it a blockbuster and now it is regarded as one of the best romantic hindi movies. The movie stars Shahid Kapoor and Kareena Kapoor, who broke up before the movie went on to the floors, but their sizzling chemistry on the screen was unstoppable and their career took a huge leap making them the actors in demand after Jaw We Met. Not to forget, the movie was exceptionally directed by Imtiaz Ali who won numerous awards for this movie and emerged as one of the top directors of Bollywood.
3. Hum Dil De Chuke Sanam- Hum Dil De Chuke Sanam is a special movie in lot of aspects. The movie was directed by Sanjay Leela Bhansali who won lot of critical acclaim through his debut venture "Khamoshi" but this movie flopped miserably. Hum Dil De Chuke Sanam starred Salman Khan, Aishwarya Rai and Ajay Devgn. Salman and Aishwarya Rai were the hottest couple in town and their chemistry was as hot as lava on the screen and in addition to that Ajay Devgn's outstanding performance could only make the classic. It inspired lot of young film makers at that time in terms of how to make a romantic, emotional and soulful movie which can be accepted by every tribe in the country. If you haven't watched 'Hum Dil De Chuke Sanam' yet, you need to catch it now!
2. Qayamat se Qayamat Tak-Qayamat se Qayamat Tak marked the debut of "Mr.Perfect" Aamir Khan and won him many awards. The on-screen chemistry between Aamir khan and Juhi Chawla was the highlight of the movie. The songs of the movie are still very famous, 'Pehla Nasha' is considered as one of the greatest love anthems even now. The movie was directed by Mansoor Khan who is Aamir Khan's cousin and was a huge hit commercially too.
1-Dilwale Dulaniya Lejayenge is an unforgettable and one of the best romantic hindi movie. The movie was released in 1995 and is still running successfully in Maratha Mandir, a theater in Mumbai. It recently finished its 18th successful year and is still running without any obstacle whatsoever. This tells us what kind of classic DDLJ is, the movie had the most romantic pair of all time Shahrukh and Kajol who simply set the screen on fire and created a benchmark which is still unreachable. Every song in the movie featuring Shahrukh and Kajol was like a feast to the eye, the beauty of London and Punjab captured brilliantly. DDLJ is undisputedly the best ever romantic movie of Bollywood and one would need divine magic to dethrone it.
Source: Bollywood Celebden
---
---
Related Articles
Afghan film, Utopia, will represent Afghanistan in this year's Oscars award ceremony. Directed by Hassan Nazar, the film revolves around
Apple Music has changed its payment policy, a day after Taylor Swift withheld her album 1989 from streaming for a
Ranveer Singh and Deepika Padukone tied the knot in a quiet, secret ceremony weeks ago at an undisclosed beach destination.