Salman Khan praises Shahrukh Khan on Big Boss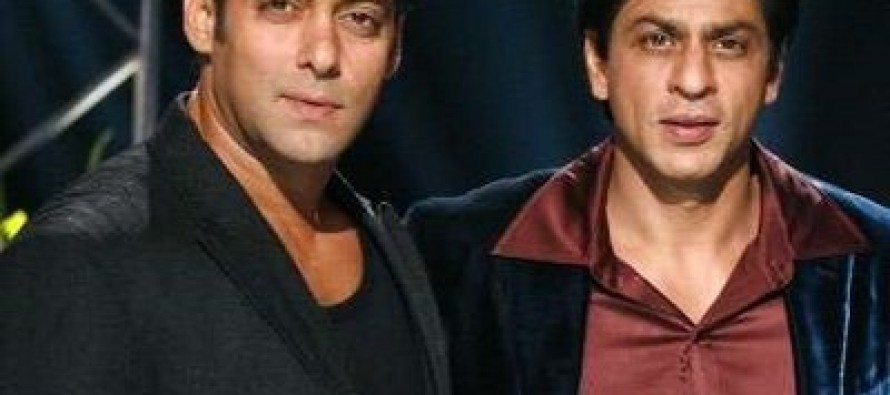 Bollywood Celebden-Salman Khan opened up about arch rival, superstar Shahrukh Khan, on an episode of Big Boss that was aired on Saturday.
Not only did the actor speak about SRK, but also appreciated his hard work and rock- solid fan following.
This is what happened – A contestant Imam Siddique claimed that he was the one who made Shahrukh Khan the star he is.
Siddique is a casting director, well known anchor and a fashion icon. He got into an argument with the host Salman Khan last night after he nominated the house's captain Niketan.
When Salman asked Imam to nominate a different person from the house instead of Niketan as he was the captain of the house, Imam stood by his decision defending himself saying he knows what the audience want. After Salman mocked him on this issue, Imam said once he had cast Shah Rukh along with Preity Zinta in an ad- film for a prominent brand of shampoo and that made him a star.
When Salman tried to interrupt, Imam blocked his words by saying "Time Out" repeatedly. Loosing his calm Salman said," Shah Rukh is what he is because of his fans and hard work. He pursued his career with determination and not because someone like Imam gave him work in an adfilm."
This is not the only buzz supporting their relationship in industry. Previously, at the premiere of Shahrukh's "Jab Tak hai Jaan" sources said that the two Khans were seen chatting, having fun and they even danced together on the dance floor. It was confirmed after the Amitabh Bachchan's where he said that he 'had a nice time with the youngsters – dancing with Salman, Aamir, Shahrukh, Katrina and Anushka' followed by a tweet by Shahrukh mentioning the same.
---
---
Related Articles
Aryana  Sayed, Afghanistan's most popular  pop star, songwriter, and TV personality is among the recipients of the 2018 Atlantic Council Freedom
About 13 years ago, Aamir Khan, the producer and lead actor of the Bollywood film Lagaan, was sitting outside my studio
 After a relatively quiet 2010 and 2011, Aamir Khan finds himself at the top of the table with Talaash. This