Sanjay Dutt's fate in 1993 Mumbai blasts case to be sealed today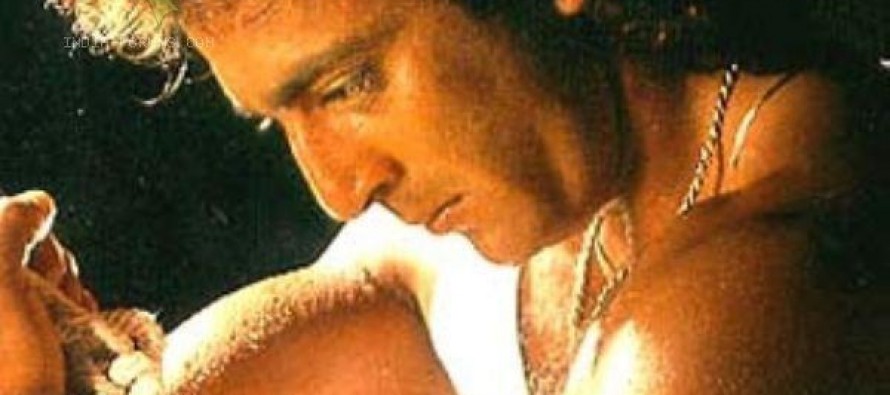 (Times of India) Days after Mumbai observed the 20th anniversary of the 1993 serial blasts, the Supreme Court will on Thursday deliver its verdict on 97 convicts, including actor Sanjay Dutt and 11 others who were sentenced to death. Dutt faces six years in jail for possession of arms.
The judgment is scheduled to be pronounced by a division bench of Justice P Sathasivam and Justice BS Chauhan.
"We are awaiting the final verdict," advocate Farhana Shah, who represented many accused in the trial court and the Supreme Court, told TOI.
As many as 257 people were killed and 713 injured in the serial blasts that rocked 12 locations in Mumbai on March 12, 1993, killed 257 people and maimed 713 others, besides damaging property worth Rs 30 crore. The fishermen's colony at Mahim Causeway, Bombay Stock Exchange, Zaveri Bazar, Plaza Cinema in Dadar, Century Bazaar in Worli, Hotel Sea Rock, Sahar Airport, Air India building, Hotel Juhu Centaur and a petrol pump opposite the Sena Bhavan were some of the places that were targeted.
According to the CBI, fugitive don Dawood Ibrahim, along with Pakistant's ISI, engineered the blasts, and Tiger Memon and his brother Ayub were the main conspirators.
In 2007, a trial court held 100 people guilty while 23 were acquitted. Twelve people were sentenced to death, 20 to life and 68 were given various prison terms. Three of the convicts — one sentenced to death and two to life-died during the pendency of the appeal in the apex court, which held day-to-day hearings for 10 months before reserving its verdict in August 2012.
While Dutt was acquitted of terror charges under the Terrorists and Disruptive Activities (Prevention) Act, he was sentenced to six years in prison for illegal possession of arms.
The CBI has not appealed against Dutt's sentence.
The film industry is on the edge about Dutt's fate. Trade analyst Amod Mehra said, "It will be unfortunate if the verdict goes against the actor as this will affect three of his films. While Raju Hirani's film "PK" is 50% complete, "Policegiri" is 80% complete and Karan Johar's home production "Unglee" is 30% complete."
The third part of his film "Munnabhai Chale Dilli", to be directed by Subhash Kapoor, has just been announced and he has a total of three films on floor.
Mahesh Bhatt, a close family friend of the actor, said, "I am certain that the apex court will deliver a verdict which will bring this dark chapter in Sanjay's life to a happy end. We are hoping for the best."
---
---
Related Articles
Ranbir Kapoor's Besharam magic has failed in the box office despite the teaming up of mommy and daddy–Neetu Kapoor and
(Bollywood celebden) Salman Khan and Shahrukh Khan are all set to lock horns this Eid! Eid has always been an auspicious occasion
Follow three simple rules while attempting a rom-com… One, the romance should be livewire. Ditto for the chemistry between the