Shah Rukh Khan receives Global Diversity award in London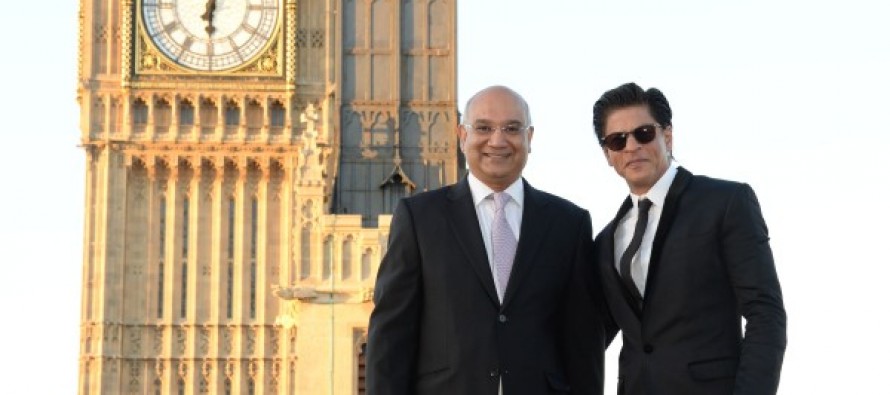 Shahrukh Khan recently received the Global Diversity Award at the State Room of Britain's House of Commons in London.
The award was presented by the British Parliament by the 136th Leader of the office of Speaker Rt Hon John Bercow MP. Rt Hon Keith Vaz MP, Chair of the Home Affairs committee conducted the grand ceremony.
The award is given to individuals, regarded as international role model and icon, who have contributed to Worldwide Diversity.
Previous recipients of the Award have included: Jackie Chan, the International film Star, Amitabh Bachchan, Sheikh Hassina, the Prime Minister of Bangladesh; Aishwarya Rai Bachchan, Lewis Hamilton, the Formula 1 Racing World Champion and Rev Jesse Jackson, the former US Presidential Candidate to name a few.
Over the years, Shah Rukh has been honoured with several international awards, including Chevalier de la Legion d'Honneur (France's highest civilian award), Wissame Al Kafaa Al Fikria (Morocco's highest honour), Malaysian title of 'Datuk' (akin to the British knighthood) and several others. He has also been entrusted with being the Brand Ambassador of INTERPOL's "Turn Back Crime" Campaign recently. He has done a lot of charity work.
---
---
Related Articles
Hong Kong Singles For Dating. View Photo Profiles. Find Love Today! Known for his appreciation of detail and a ready mix
The entire Afghanistan sat to watch the grand finale of the 12th edition of Afghan Star–Afghanistan's "pop idol"–on Nawruz. This
Saturday, December 24, 2011 – American actress and director Angelina Jolie has been working on a script for a movie