Shahrukh Khan's agony of 'being a Khan' wins him support from Hafiz Saeed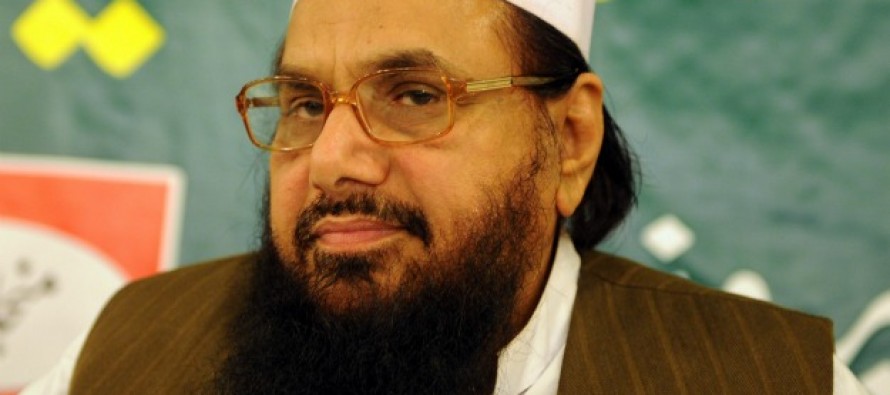 Hafiz Saeed, Chief of the Jama-ud-Da'wah (JuD) and the mastermind behind Mumbai attacks, recently extended out his support to Bollywood superstar Shahrukh Khan and welcomed him to live in Pakistan.
He has said that Shahrukh Khan can move to Pakistan if does not feel safe in India.
Shahrukh Khan revealed his agony of what does it mean to be a Khan post 9/11 in an article titled "Being a Khan" published by The New York Times.
"I sometimes become the inadvertent object of political leaders who choose to make me a symbol of all that they think is wrong and unpatriotic about Muslims in India".
"There have been occasions when I have been accused of bearing allegiance to our neighboring nation (Pakistan) rather than my own country – this even though I am an Indian, whose father fought for the freedom of India. Rallies have been held where leaders have exhorted me to leave and return what they refer to my 'original' homeland."
Hafiz quoted by Pakistan's Express Tribune in regards to his statements on being a Muslim in India said, "Shahrukh Khan will be welcomed here."
Shahrukh Khan's intention behind making his film "My Name is Khan (and I am not a terrorist" was to prove the point that not all Khans are affiliated with terrorists.
According to Mr. Khan, he has been mistaken for some crazed terrorists, "who co-incidentally carries the same name as mine."
The superstar was detained at a New York airport for over two hours last year by immigration officers after arriving from India in a private plane with Nita Ambani, to address students at Yale University.
---
---
Related Articles
Latest news has it that, model-turned-actress Jacqueline Fernandez, might soon be seen in a Hollywood flick, a Canadian-British venture, 'Definition
Consider the competition slate for the Cannes Film Festival officially scrambled. Or, you know, maybe not: on Thursday, Warner Brothers
Bollywood Celebden-Forbes India magazine has come out with its inaugural India celebrity 100 list, based on their popularity and income.