5 dirty jobs that are high paying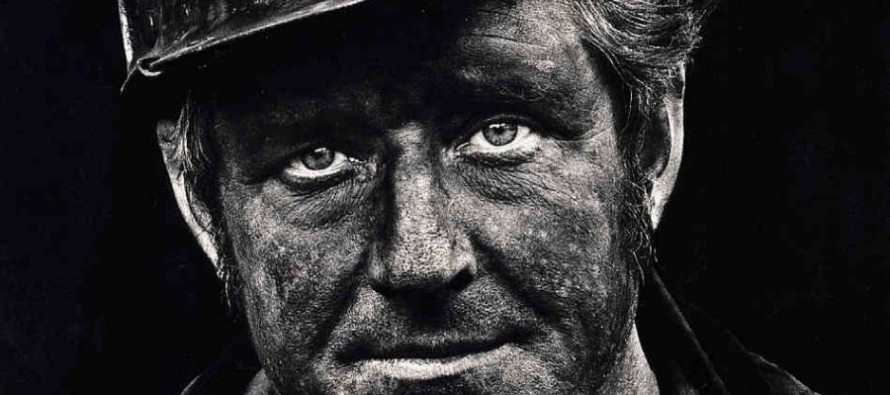 It is a common misconception that you will be paid well only if you compare viagra prices are a businessman, lawyer, broker and in general, if you wear a fancy suit and expensive shoes. Your Phd is definitely a plus when it comes to salaries, but you should know that education isn't the only thing valued when it comes to high-paying jobs. Sometimes, you simply need to roll up your sleeves and get cheap levitra buy online dirty.
CRIME SCENE CLEANER
Let's start by saying: This needs to be done too. The fact is that the job is dirty, lowest price for viagra stressful and probably not for you if you get too emotional, or you get nausea when you see blood or intestines. However, the other side of the job is that is paid by the hour and you can earn about $75,000 a year, and even more if you have a college degree. So, it is up to you to decide if a salary this high is worth the risk of developing stress and emotional disorders.
COAL MINER
Not only is being a coal miner a dirty job, it is also one of the most dangerous jobs on the planet. When you take into account the risk of explosions due to the presence of methane, getting dirty all over is the least of your concerns. However, coal dust that contaminates everything including the air can get into your lungs and you can develop the condition known as black lung which causes emphysema and shortness of breath. And you thought a little bit of filth can't hurt you. Yet, besides all the risks, the amount of money you will earn is alluring. In regions where coal is a huge industry, you can easily earn around $64,000 per year.
GARBAGE COLLECTOR
To be honest, it is unimaginable that anyone could enjoy this job. We all avoid taking the trash out and walk around the trash cans in full circle. We never bother thinking about the fact that the garbage has to be taken away and someone actually has to do that. And garbage collectors don't only have a hard time doing their job because of all the trash, the stench and the filth; they also have to work in rain, sleet, snow, extremely cold and extremely hot weather. And there is no chance of washing hands during the shift! Aside all this, many people do this job and since they simply couldn't be doing it out of pleasure, there must be something else that's so alluring… You are right, it is the salary. An average garbage collector's annual salary can be up to $43,000.
GASTROENTEROLOGIST
Yes, they are doctors. And it is a much respected profession. However, it is really hard to respect someone whose job is to take a close up look inside you. We are talking about making an inspection of people's digestive tract and everything that happen to be inside of it. Gastroenterologist, or the GI doctor is specialized in that shameful process of the body's digestion. We all tend to avoid taking about our digestive problems, since for most of us, it is embarrassing and extremely uncomfortable. It can be a pain in the rear, or a problem with gas or abnormal stools. Anyhow, this doctor's job isn't easy or pleasant at all. And why would anyone go through that much torture only to become a full-fledged doctor who again goes through torture daily? Of course, the salary, which can be up to $400,000 a year.
PLUMBER
Plumbing is one of the greatest advances of modern society because it contributes to our everyday lives in a way that was once unimaginable. Nowadays, we simply get hot or cold water, as desired, and after we use it, it simply goes somewhere, and we don't have to bother thinking about it. However, it will sometimes occur that pipes get clogged or there is a leak, and it is then that we realize how important plumbing actually is. And when you call a plumber, you can't miss to notice how dirty their job actually is. They have to go under sinks or crawl under houses. But that's not too bad when you take into account their annual income of around $40,000.
According to this research, doing dirty jobs can really pay off. For that reason, if you are thinking about changing your profession, have in mind the jobs listed above that might seem unattractive, but can be extremely profitable.
By Ivan Dimitrijevic, CEO & Co-founder at MyCity Web
---
---
Related Articles
By Najib Manalai- Mohamed Said Fellag, an Algerian humorist, displays in one of his shows a young Algerian embraces the
By Julian Simcock- Americans need a more complex, realistic picture of Afghanistan. Such a picture shows that US efforts to
Tips on eliminating useless meetings from Jeff Weiner, CEO at Linkedin: 1. Define the objective of the meeting. Asking one