7 Ways to Deal with Workplace Competition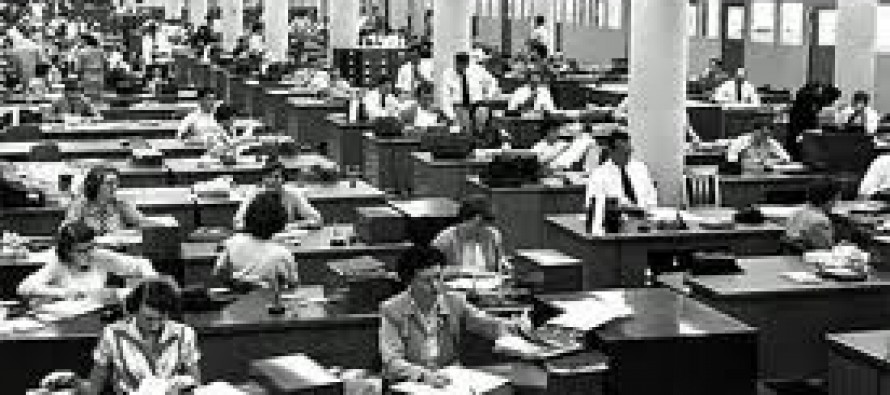 How will I stand out in the crowd? Do I have what it takes to succeed? These are classic workplace questions that cross all of our minds. No matter the type of work in which we engage – sales, consulting, service – there will be a sea of talent to for us contend with. As our careers progress, so too, does the level of talent that we encounter. (We all have secret moments of panic.) So – let's pause for a moment and pose a question: Is the way we traditionally view workplace competition getting in the way of career progress? This may indeed be the case.
Competition can be healthy and does have the potential to drive us forward to excel. But, if the very thought of it derails us – we have a serious problem. Ultimately, we must face facts. There are likely to be individuals that we deem more capable, or successful, than ourselves. (We may actually covet their role or career.) However, the very notion of competition doesn't have to evoke debilitating stress and self-doubt. We need to remember that our career journeys are built upon capitalizing on our own strengths – while maximizing the opportunities that we meet.
To master the workplace competition – we ultimately have to deal with our own feelings (and issues) with it. Some things to consider:
Competition is ubiquitous. No matter where your career leads you – there will be ample competition to keep you on your toes – and it is ever present. Try to become comfortable and make peace with it.
Not a "zero sum" game. Opt for an "abundance mentality". Don't take the stance that if someone else succeeds – you are doomed to fail. Another individual's promotion or good fortune, doesn't necessarily mean that you'll be left out in the cold.
Who is your "comparison other"? How you gauge your career has much to do with whom you measure yourself against. Who are your role models? Choose individuals that motivate you and possess skills that you wish to emulate. (One of my favorite techniques.) Learn from your competition. Ask yourself: What are they doing right?

Be the "best of you". We're not required to be all things to all people (and shouldn't feel pressured to do so). Instead, find a way to acknowledge your strengths and create your own brand. Find a niche that makes you indispensable – create value and build on this strength. Take control of your own career and find paths to showcase your own talent. You'll find that you'll focus less on the paths of others when your work aligns with the best of what you have to offer.
Build alliances and collaborate. Network without staying too close to the cuff (Use the 70-20-10 rule here). Spread your wings to develop depth within your workplace relationships – be the "linking pin" between other departments or functions and solve problems.

Get a mentor and a sponsor. Most successful people speak of a mentor that has either inspired or guided them. However, you also need a sponsor. This is an individual that will help you gain exposure, facilitate "stretch assignments" that test your abilities.

Be aware. There is no greater confidence builder than becoming your own advocate. Of course, there is a dark side to workplace competition. Watch for individuals who "fight dirty" and have an unhealthy relationship with competition. (Remember, there is no shame in protecting your own interests). Document your accomplishments, if you feel it is necessary – and take credit when it is owed to you. If an environment causes you troubling levels of stress, seek a change.
How do you handle the pressure of workplace competition?
By Dr.  Marla Gottschalk
Dr. Marla Gottschalk is an Organizational Psychologist. She also writes The Office Blend.
---
---
Related Articles
Afghanistan may be back in the American consciousness, but this is hardly good news. If anything, US President Barack Obama's
YESTERDAY, my colleague wrote a nice post on the troubles in the world economy that feels a little too optimistic to me,
THE Prada-toting protagonists of "Sex and the City", a once-popular American television show about single thirty-somethings in New York, are