China's Population Reaches 1.41178 Billion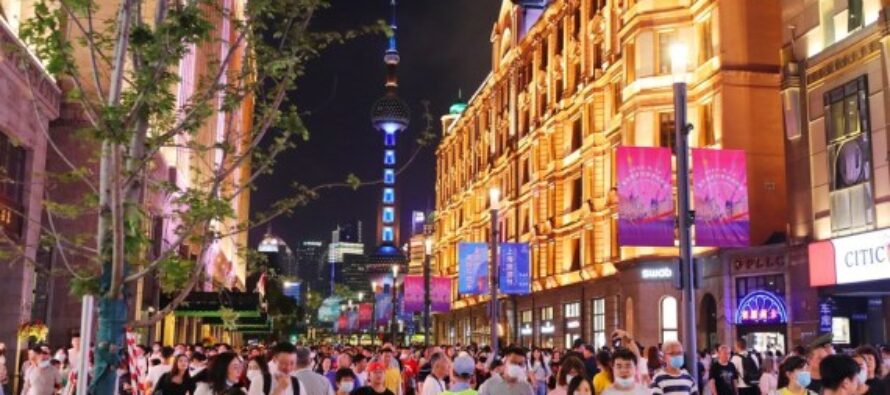 China's population on the mainland reached 1.41178 billion as of Nov. 1, 2020, the National Bureau of Statistics (NBS) said canada viagra no prescription Tuesday.
The figure does not include Hong Kong, Macao, and Taiwan residents and foreigners who live in the mainland's 31 provinces, autonomous regions, and municipalities, according to the NBS.
China has narrolwy missed a target it set in 2016 to boost its population to about 1.42 billion by 2020. The country replaced its one-child policy with a two-child limit back in 216 in an effort to increase its population.
The average annual growth rate was 0.53% over the past 10 years, according to the results of the seventh national census, released Tuesday.
That's down from an average annual growth rate of 0.57% between 2000 and 2010.
The central bank of China released a paper last month suggesting that China should "fully liberalize and encourage childbirth", as China's population began aging.
Births have continued to fall, dropping 15% in 2020 in a fourth-straight year of decline.
Urban couples prioritize their career and buy cialis once daily independent life over raising a family despite parental pressure to have children. The rising cost of living in China's big cities has also deterred couples from having children.
---
---
Related Articles
The US has run a current account deficit since 1982. The issue of public debt is being increasingly debated in
By: Alam Srinivas 1. Low Growth After several official predictions that India would grow by 7-8% in 2011-12, the finance
The story behind SPIN SAUCE started over 30 years ago, when Jamal Rasoully's parents created the white sauce like dressing