Dayani's father writes a letter to President Hamid Karzai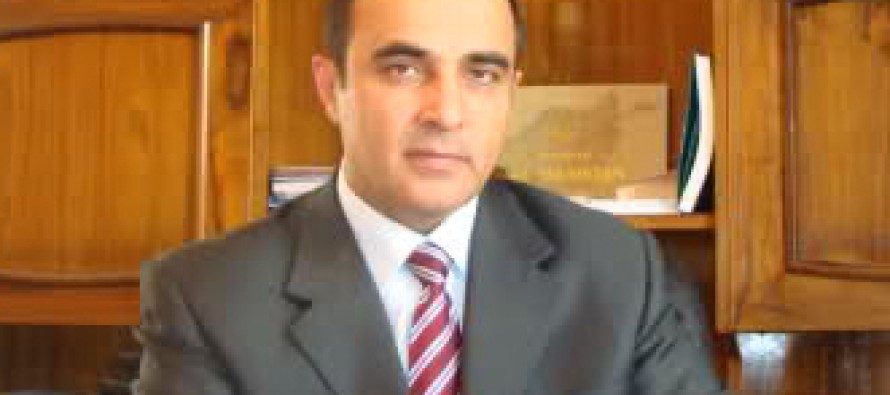 Father of the former chief of Pashtany Bank writes a letter to President Hamid Karzai, whereby he has asked the President for justice.
Hayatullah Dayani, Former Chief of the Pashtany Bank, received a 20 year sentence in prison for embezzlement of USD 27mn through forged documents from 2006-2008.
Twelve other former officials who were accused of fraudulent act have also been jailed.
"There are gaps between the findings of the court and what actually has happened," states Mr. Dayani in his letter.
"The prosecutor noted that  my son had granted the loans from the bank to companies that do not physically exist. This cannot be possible when the loans, after a certain approval process, are transferred to the companies' bank accounts. These companies have also paid a part of their installments and interests after receiving the loan. The transaction was through the banks and not by cash. The court must investigate these companies.
The court has accused my son of misusing his position, but has failed to back this claim up. When my son was in office, there was no sign of corruption. He managed to collect USD 22mn loans that were given without bank guarantees.  Another sum of USD 4.5mn transferred to Calyon bank in France was brought back to Pahstany Bank. My son obtained an appreciation award for these achievements from you. The bank's capital escalated from USD 27mn to 78mn during his time, as per the reports by the KPMG audit firm.
Pashtany Bank paid about USD 10mn in tax to the Afghan government during the time my son was the chief. No other bank has yet paid such a high amount in taxes.
My son has been in jail for one year and two weeks now. I want justice for him. Those linked to the case of Kabul Bank, where about USD 900mn was embezzled, received up to 5 years of sentence in prison and some of the culprits are not even investigated by the court.
I am calling for justice and requesting you as a father to free my son. I have not raised a traitor."
Source: Arman Mili.
---
---
Related Articles
The focus of US economic policy discussion at present is almost entirely on fiscal deficits and the level of taxes.
Cooperation between the United States and China, the world's two largest economies, would be vital for a faster global recovery
By: Isidoros Karderinis The climate change—the change in the global climate and in particular the changes in meteorological conditions that