Afghan Woman Entrepreneur- Kamila Sediqi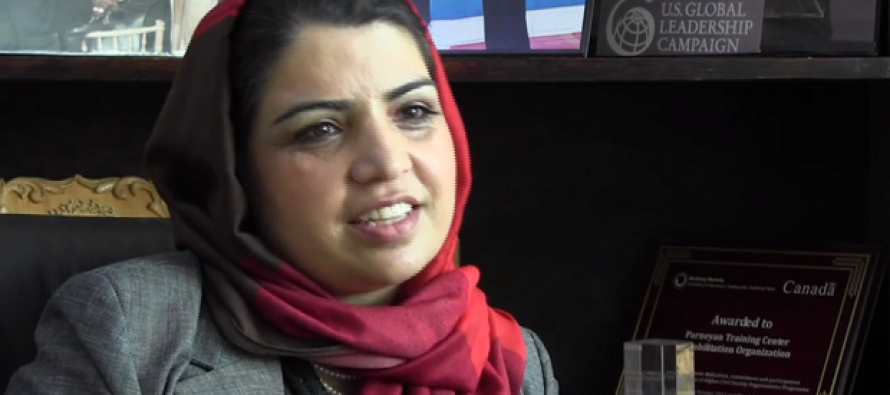 Hours after cost of propecia teenaged Kamila Sediqi earned her teaching certificate in 1996, the Taliban rolled into Kabul. Her dreams to become a teacher were dashed as she spent endless hours at home in forced seclusion with her mother, father, five sisters, and levitra now online two brothers. As the Taliban's grip on Kabul tightened, men with ties to the previous government disappeared or were killed. Fearing for their lives, her father returned to his family home in the north and the oldest brother left viagra uk purchase for Pakistan. The women were left with no source of income and family savings dwindled quickly.
Desperate to help her family survive, Kamila asked her oldest sister to teach her dressmaking and help her find some customers. With the Taliban's restrictions on the market, demand for quality dresses was high, and Kamila was soon overwhelmed with orders. She taught her sisters to sew, and then trained women in the neighborhood.
Soon she had one of Kabul's most successful businesses — all of it hidden from view, behind the walls of her family compound. Her younger brother escorted her to the marketplace where she could take orders, but at enormous risk.
Today, Kamila says, "It was an unbelievable experience. There was such fear that the Taliban would come after me for running this business and taking orders in the marketplace. But it was empowering to go out and speak to others about my dresses and what they wanted as customers."
In 2005, a Harvard MBA student arrived in Kabul, seeking out women entrepreneurs for her research. Gayle Tzemach Lemmon was a former TV producer and ABC News journalist who had been to Rwanda, and now hoped to meet and interview women in Kabul. For the next five years, Lemmon spent countless hours with Kamila and her sisters and with other women entrepreneurs in Kabul. Her experience eventually became a New York Times Bestseller, The Dressmaker of Khair Khana, published in 2011 by HarperCollins.
Social restrictions loosened after U.S. military and allies arrived in 2001, but the business climate was still harsh, especially for a woman. In 2005, Kamila enrolled in a business training course through the Thunderbird School of Management — one of only 44 women who participated in the course. "It started it all for me," remembers Kamila. "After the training I organized a formal business and started getting contracts."
The dressmaker of Khair Khana was becoming one of Kabul's most successful entrepreneurs. Her dresses were in high demand and well-regarded for their high quality. But Kamila's sights were set higher, and when a new USAID project started seeking female entrepreneurs for its business development program, Kamila was ready.
The USAID Financial Access for Investing in the Development of Afghanistan (FAIDA) project works with the government of the Islamic Republic of Afghanistan and the private sector to develop the environment for financial sector institutions to more effectively work with business partners. In early 2012, the project began implementing activities to provide support directly to women entrepreneurs. One of their first activities was to host an opportunity for 12 Afghan women entrepreneurs to attend the Delhi International Investment Summit on Afghanistan.
FAIDA Gender Specialist Christy Sisko notes that "normally gender development work focuses on women who have low incomes and are unable to start businesses because they do not have the means to do so. However, these women are established entrepreneurs with more than $500,000 revenue per year who have been unable to break into the international market."
Kamila returned from the Delhi event triumphantly. "Seven years and a lot of work after my management course, here I am in New Delhi going after the big deals!" Kamela signed a memorandum of agreement with Global Projects & Services (P)Ltd for a joint venture in business training and will prospectively set up a training institute in Kabul.
The 12 entrepreneurs will continue to work with FAIDA as trainers, mentors, and advocates for the project and USAID, contributing to the next generation of women's economic empowerment and demonstrating what women in Afghanistan are capable of accomplishing.
Kamila, no longer just a dressmaker, plans to make a big impact on the future of her country. "I want to start a big business in Afghanistan, something like a fruit-drying factory. I want women to believe in themselves and know that women can bring change to better their own lives."
---
---
Related Articles
Franco Modigliani was an eminent Italian Economist and Nobel Prize Laureate, who, with his great passion for economics, formulated many
"As an Afghan economist I have always wondered whether Afghanistan is a rich or poor country?" says Tania Aria, the
Joseph E. Stiglitz was born in Gary, Indiana in 1943. A graduate of Amherst College, he received his PHD from