Barbara Bergmann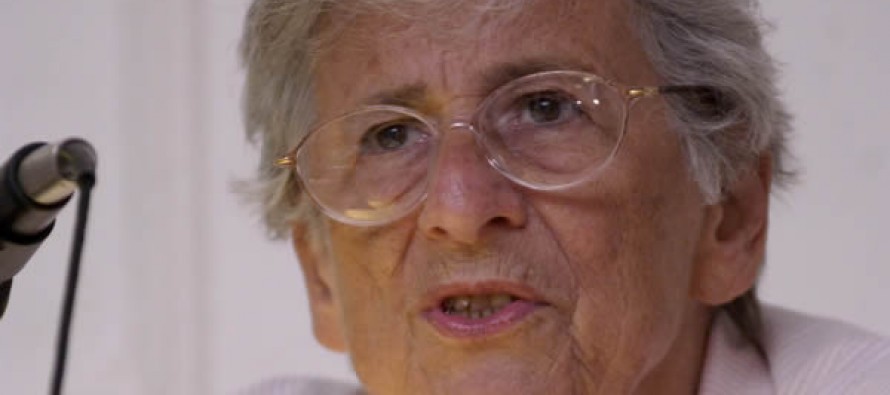 Barbara Bergmann (b. 1927) laid the foundations for much of contemporary feminist economics, especially regarding discrimination in the workplace.
Born in the Bronx, New York, Barabara started formulating ideas about feminism at the age of five.  She receives her bachelor's degree in Mathematics from Cornell University. She discovered Gunnar Myrdal's book An American Dilemma that told of the racial inequality in the South. Myrdal's book ignited an interest in race discrimination that eventually developed into a concern for sex discrimination and followed Bergmann throughout her career.
Bergmann received her Ph.D. from Harvard University (1959) and developed an interest in computer simulated economics, realizing that economics should be based more on observation and field research than solely theorizing. Research and experience has led Barbara Bergmann to develop theories and ideas about government policy, the implementation of observation into economics, and racial and gender equality.
During the Kennedy administration Barbara Bergmann was a senior staff member of the President's Council of Economic Advisors and she was a Senior Economic Adviser with the Agency for International Development. She also served as an advisor to the Congressional Budget Office and the Bureau of the Census. In addition to her government service, Bergmann was also involved in numerous national and international organizations that promote advancement and equality.
Barbara Bergmann received the 2004 Carolyn Shaw Bell Award for increasing the status of women in economics and creating an understanding of how women can advance in the academic field.
Barbara Bergmann notes that equality of the sexes was not present throughout civilization – around there is an economic and social division of labor between men and women historically. Although there has been an influx of women into the labor market and men are performing a larger amount of household labor, there is still an economic division between men and women. Bergmann views the best and most feasible option for equality to be "high commodification" where many of the household tasks and childcare predominantly performed by women are outsourced to organizations and individuals. "High commodification" would include government subsidies for childcare and availability for stipends for married couples and single mothers. Bergmann believes that an increase in commodificaion alone cannot bring about equality, but there also needs to be "an end to discrimination in employment, highly competitive behavior by women, and extra resources from government for families who are raising children." Bergmann has a passion for gender equality and desires to see government provisions for equitable treatment of women in the workforce.[
---
---
Related Articles
Joseph E. Stiglitz was born in Gary, Indiana in 1943. A graduate of Amherst College, he received his PHD from
Franco Modigliani was an eminent Italian Economist and Nobel Prize Laureate, who, with his great passion for economics, formulated many
Muhammad Yunus is a Bangladeshi economist and banker who established the Grameen bank in his country in 1983. The Grameen