Thomas Sowell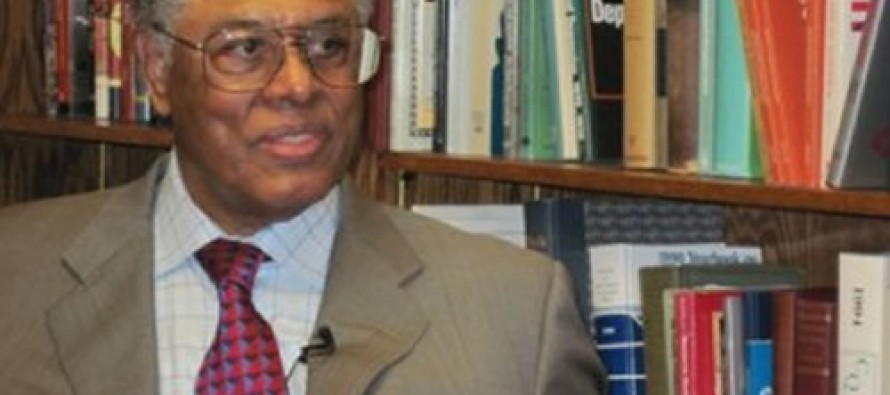 Thomas Sowell (born 1930) is noted for his conservative views on social and economic issues. An African American author and economist, Sowell opposes such programs as affirmative action, busing, racial quotas, minimum wage, and welfare. He has drawn fire from liberals and a number of African American leaders, while generating applause from fellow conservatives.
Sowell is an advocate of the "pull yourself up by the bootstraps" philosophy, which encourages people to improve their positions not by government intervention, but by personal ambition and hard work. He believes that government initiatives to ensure a fair playing field for African Americans have actually hurt their chances for equality. Regardless of whether or not one agrees with his views, Sowell is respected as a top economist, having published extensively in economic journals and general periodicals. He also spent the better part of three decades teaching in prestigious academic institutions. Into the 1990s, his name was commonly seen in a weekly column for Forbes magazine and on his syndicated column appearing in newspapers nationwide. Sowell is the author of over 20 books and has edited or contributed to others. "The word 'genius' is thrown around so much that it's becoming meaningless," remarked renowned economist Milton Friedman in Forbes, "but nevertheless I think Tom Sowell is close to being one."
Sowell was born June 30, 1930, in Gastonia, North Carolina, and spent much of his youth in Charlotte, North Carolina. Being a very private person, not much is known about his family or early years, except that he moved to Harlem in New York City with his parents at around the age of eight or nine. His father worked in the construction industry. Sowell attended classes for gifted students and was ranked at the top of his class at the prestigious Stuyvesant High School. He left school in tenth grade and worked for the next four years in a factory, as a delivery person, and as a Western Union messenger. These lean early years would heavily influence his politics later in life and provide him with arguments during debates with liberal leaders.
---
---
Related Articles
British economist Joan Robinson was arguably the only woman born before 1930 who can be considered a great economist. She
In 1969 Dutch economist Jan Tinbergen and Norwegian economist Ragnar Frisch shared the first Nobel Prize in economics "for having developed and
Elinor Ostrom (August 7, 1933 – June 12, 2012) was an American political economist whose work was associated with the