Here's what to do when you are bored at work!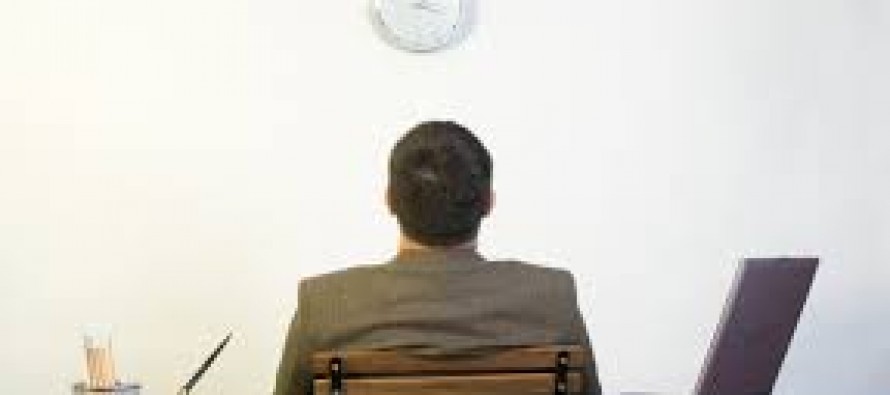 Even the most exciting job can go a bit stale after a while, and at first we don't even notice. We start a new job all enthusiastic, we learn new things, meet new people, and do new tasks. Once we get comfortable we often switch to autopilot, we follow the same comfortable daily routines and then get bored. It doesn't happen over night, no- it's gradual, and this is why we often fail to spot it.
Once boredom has taken hold it affects how we feel about our job, our career and life as a whole. We become a little less happy (again, often subconsciously) and we lose our career libido – the drive and hunger we felt at the beginning.
In that way, a job or career is similar to a relationship or marriage. At the beginning the sparks fly, and then after many happy years, routines set in, libido shrinks, and boredom creeps in. The 'seven-year itch' suggests that after seven years of marriage happiness starts to decline in a relationship, unless of course, you constantly work on it and you make sure you don't lose the spark. My wife and I are just about to celebrate our 10th wedding anniversary and we both know how to work on it.
Marriage is for life, most jobs aren't. So, one way to stop boredom from creeping into your job and career is to regularly change job. And if you follow the same principles that apply to a marriage, you do this at least every 7 years (I would probably suggest 4-5 year stints, as jobs – no offence to the extremely exhilarating ones – are less stimulating than relationships).
But what if you don't want to change jobs yet or if boredom kicks in earlier than expected? Here are my tips that should help put the spark back into your job:
Stop the autopilot. It is really important that, from-time-to-time, we take an outsider's perspective of our job and career. If you looked in on yourself, your job and your career, what do you see? What would others see if they looked objectively? Removing yourself for a little while from the daily routine and looking at everything with an objective mind will help you find things you could change.
Try to change some of the most entrenched daily routines. Maybe you could start with a different task, mix things up a bit, change the time you take a break, make your calls in the morning, don't check emails for 2 hours, etc. Just think of the little things you could change to break up the daily grind.
Make new friends at work. One thing that is exciting (and scary) about starting a new job is meeting new people and getting to know your colleagues. You could try to meet other people, from other department or functions. Start looking around. Is there maybe someone or a group of people that you like the look of? Just introduce yourself and see how things go.
Ask for new tasks. Instead of finding a new job, you might be able to make the existing one a little different. Maybe you could broaden your areas of responsibility, take on different tasks.
Learn something new. A great way to fight boredom is to study a new and exciting thing related to your job. Have a look at what's new and exciting in your area of work and start studying it. You might even find a course to go on. Building skills is not only good for killing boredom but also a sound career investment.
Volunteer for new things. A good way of expanding your job role is by volunteering to do things that are outside your current job scope. You can either see it as an opportunity to learn new things by doing them or you can see it as an opportunity to try out existing skills at work.
Build an online presence. Think about starting a blog, or volunteer to write for relevant websites. Or set up a Twitter account, LinkedIn Group or Facebook page related to your job or career. This will get you writing and will help build a valuable network for the future. Networking, as well as sharing and developing ideas is easier than you might think.
Work in a different place. If your job allows you to be flexible where you work, then think about mixing this up a bit more. Maybe it's going into the same office each day that is the problem. You could maybe decide to work from home some days to break the cycle. I ended up writing half of my last book in a coffee shop close to my office. I felt like I was away from the office and could concentrate (without interruptions) on my writing in a quite funky and creative environment.
Make sure you balance work and life. I know that work is a big part of life but it should never take over your life. Make sure you leave enough time for friends, partners, children, your hobbies, etc. Boredom often sets in because we have no balance. Getting fit is another great way to counter-balance the stress of work.
Go for promotion. Trying to bag a promotion or higher position in your current company is a great way of re-invigorating your job. It will automatically bring you some fresh energy, and if you are not successful, then preparing for it might have just prepared you for finding a new job with another company.
By: Bernard Marr- Best-Selling Author, Keynote Speaker and Consultant in Strategy, Performance Management, Analytics, KPIs and Big Data.
---
---
Related Articles
Fuel traders in Afghanistan say they are being frozen out of the import business by suppliers in Uzbekistan and Turkmenistan,
The Islamic Growth Markets Investment Report 2015 presents a ground-breaking view of looking at investment opportunities across the Organization of
The health of people is intricately linked with the health of the global economy.  High mortality and morbidity rates in