Kabul to Seek More Control Over U.S. Aid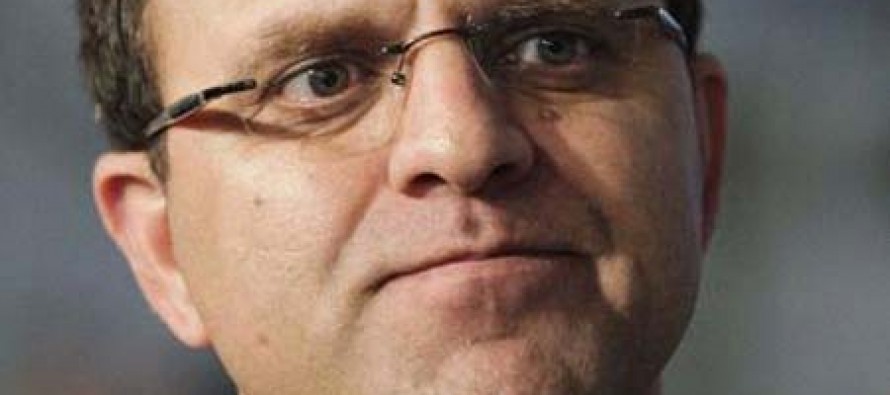 Wall Street Journal- By Nathan Hodge
Afghanistan this week plans to ask during President Hamid Karzai's Washington visit for more U.S. assistance to be channeled directly to government coffers, the country's top finance official said.
Control over aid money has been a long-standing issue for Afghanistan, which remains largely dependent on international assistance. Donors expect the country will need as much $8 billion per year in security assistance and development aid for at least another decade.
That aid will come with strings attached: Wealthy nations led by the U.S.—the leading international contributor of aid to Afghanistan over the past decade—Europe and Japan last year agreed to provide continued funding only if Kabul makes strides to combat corruption and ensure transparency.
Finance Minister Omar Zakhilwal told The Wall Street Journal that the Afghan government would seek "a real discussion on the mode of delivery for assistance" as part of negotiations during Mr. Karzai's trip.
"We believe that the way the U.S. money is spent here, there's a lot of waste, particularly money spent through contractors and outside sources," he said. Mr. Zakhilwal added that, on average, only around 10% of U.S. development assistance has been delivered through the Afghan government's core operating budget, with the rest channeled through contractors and aid organizations. Much of that off-budget assistance, he said, was returning to the U.S. in the form of "big consultant salaries and overheads" for development groups.
Afghan officials have long maintained that their institutions can deliver aid more effectively and less expensively than highly paid expatriates. Aid experts, however, say the country still lacks a class of technocrats and administrators capable of administering many programs.
The U.S. last year committed around $1.8 billion to development aid in Afghanistan, a figure that doesn't include money spent to finance the country's military and police and Pentagon-funded reconstruction projects. According to a 2011 U.S. Agency for International Development fact sheet, less than 10% per year of the total USAID Afghanistan budget between fiscal years 2002 and 2008 went directly through the Afghan budget.
However, that "on-budget" share rose to around one-third of the total USAID Afghanistan budget in 2010 and 2011, in line with a U.S. goal to eventually direct around half of development aid directly through the Afghan government. A USAID official said that on-budget share was set to reach around 40% in 2012.
According to the Special Inspector General for Afghanistan Reconstruction, a U.S. watchdog agency that oversees U.S. spending here, U.S. taxpayers have paid for $89.5 billion in reconstruction programs in Afghanistan since 2001.
Mr. Zakhilwal said the Afghan government wouldn't seek additional pledges of money from Washington—"We don't expect new commitments and we don't ask for new commitments," he said—but added that Afghanistan needed help in areas including energy, transportation and agriculture. And he said the Afghan side would have a specific list of infrastructure projects it wants to see completed.
The Afghan military has readied its own wish list of weaponry and equipment ahead of the withdrawal of most international troops in 2014. U.S. and Western officials have expressed concern Afghanistan is seeking weaponry it can't afford to sustain.
Sen. Carl Levin (D., Mich.), chairman of the Senate Armed Services Committee, told the Journal that the Afghan military had made great strides toward taking over security, but "needs to be affordable."
Sen. Levin, who met with Mr. Karzai Saturday in Kabul, said President Barack Obamawould have to weigh issues including the size of a small post-2014 U.S. presence and the kinds of equipment and support the U.S. can provide the Afghan military.
"They're going to need a lot more than we probably can provide," Sen. Levin said. "You can't just drop an air force down on them. They've got to have sustainment, which takes time."
Sen. Levin said lawmakers have worked to include provisions in defense legislation that would give commanders on the ground discretion to decide what kinds of military equipment they can hand over to Afghan forces, but he added: "They can't probably either run or sustain some of the more technologically advanced vehicles."
On reconstruction, Sen. Levin echoed the Afghan finance minister. "We haven't controlled our contractors nearly enough, as far as I'm concerned," he said. "And [there's been] a hell of a lot of waste. And there needs to be much greater emphasis on accountability of our resources."
The bill for sustaining Afghanistan's army and police is expected to run around $4.1 billion a year, a figure that is built around a total security force of 228,000 members, down from a current peak of around 344,000 soldiers and police, officials from the North Atlantic Treaty Organization have said.
Sen. Jack Reed (D., R.I.), a senior member of the Senate Armed Services Committee who traveled with Sen. Levin, said the savings for the U.S. would be considerable, even when factoring in the cost of keeping a small U.S. contingent in Afghanistan.
"If you look at the high-water mark of the surge…you're going from $100 billion [per year] down to maybe $4 billion," he said. "And if we do it effectively, we're going to have a more stable and more sustainable force."
The drop in U.S. spending in Afghanistan, Sen. Reed added, would have an impact on the country's economy. "A huge portion of their [gross domestic product] is directly related to foreign troops…and foreign aid. So that's going to come down significantly—and they have to prepare for that."
---
---
Related Articles
Laura Entis, Inc.com A new survey shows that employees who aren't into their jobs cite their relationship with their boss as
The International Women's Media Foundation (IWMF) has released Reporta, a free and comprehensive personal safety app for iPhone and Android
Nigeria's Saheed Adepoju is a young man with big dreams. He is the inventor of the Inye, a tablet computer